Environmental Activists Charged and Tent Camps Removed: Northern Russia's Garbage War Tightening Up
Five activists have been arrested and several tent camps around the planned landfill at Shiyes near Arkhangelsk have been removed. – We are all ready to go to jail for this case, says Ivan Tschelpanov, who had to face court on Thursday.
A dramatic video shows how the police takes on a group of environmental activists, who for two months have blocked several roads leading to a planned landfill in a wood in Arkhangelsk county, Russia.
20-year old activist Ivan Tschelpanov filmed his own arrest on Monday this week. He used himself as a human shield in an attempt to stop the supply of fuel for the construction area.
The police charged him and yesterday, he and four others who were arrested had to appear in court.
- We tried stopping this construction using all legal tools available to us. This is not the final arresting of demonstrators, and the arrests will continue. I will appear in court today, take my sentence and then go back to Shiyes, Tschelpanov says to High North News.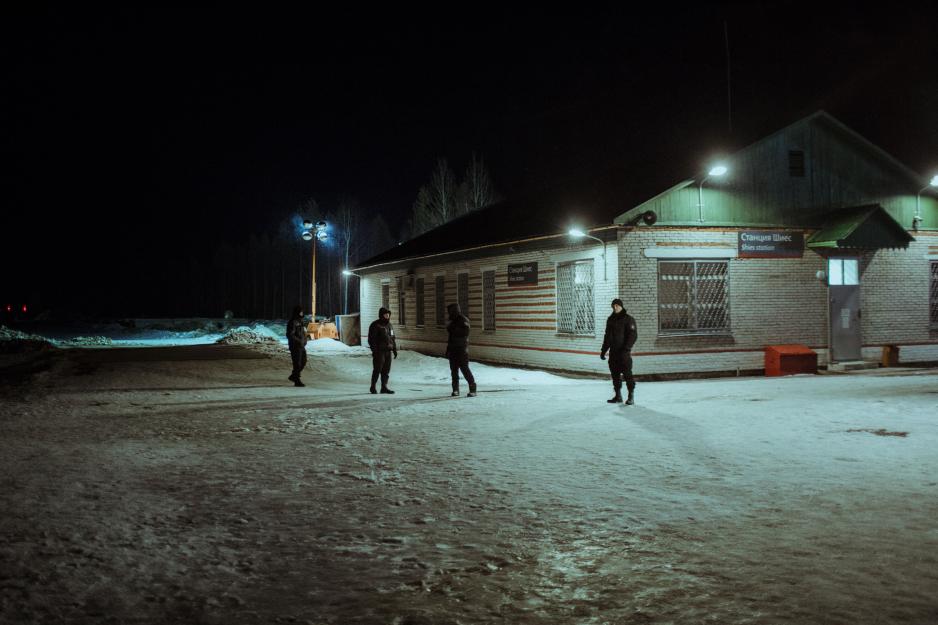 Well-organized activists
The construction of a 1,200 acre landfill for unsorted waste from the Moscow region has sparked engagement and anger that even surprises the Russians.
For two months, hundreds of local activists have more or less besieged the area around a disused railway station in the southernmost parts of Arkhangelsk county, bordering on the Komi republic.
Using a comprehensive system of guard posts, road blocks and tent camps, the activists have effectively put a halt to construction works.
The people who voluntarily take shifts living out here in the forest in northwestern Russia are ordinary people from all layers of society. What unites them is a shared rage against federal authorities and their inability to do something about Russia's enormous and growing waste problem.
And also against regional authorities, who have allowed private companies to build a landfill in an unspoiled and vulnerable nature area.
For the past few weeks, tensions have increased between activists on the one side and the police and private security personnel working for the constructors on the other.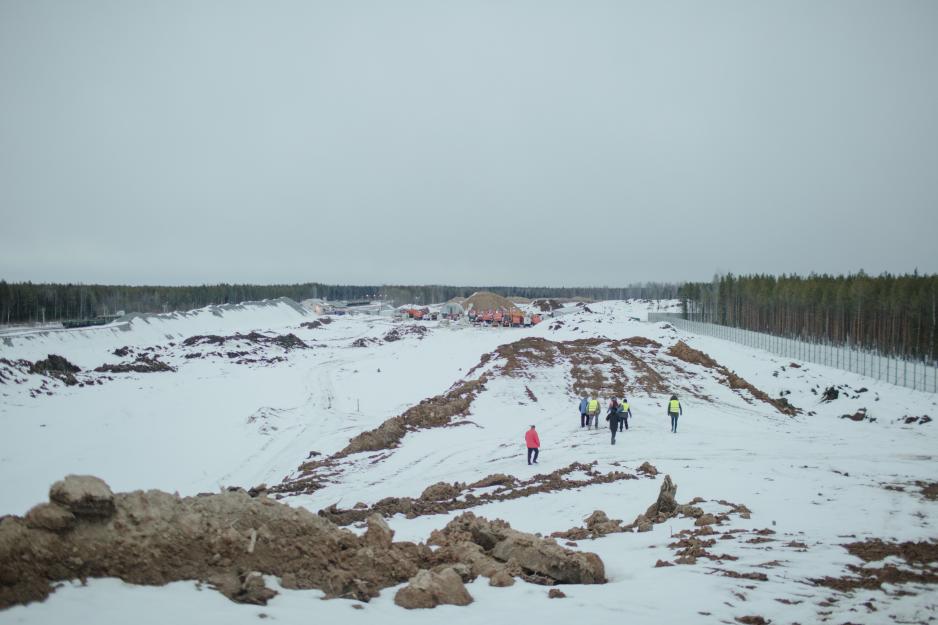 Northern Russia's Garbage War
A 1,200 acre landfill is planned near Shiyes railway station in the southern parts of Arkhangelsk county.
Construction works commenced in the summer of 2018.
The landfill is to receive 500,000 tons of unsorted waste from the Moscow region annually for a period of 20 years.
The plans have sparked major local protests. Since the end of February, local activist groups have physically blocked all roads leading to the construction site in order to halt fuel supply lies.
Earlier this week, tensions culminated in several arrests, the removing of tent camps and confiscation of equipment.
- We are in a part of Russia where no laws apply, says Nikolay Viktorov, one of the leaders behind the protests.
From barracks near Urduma to the south-west of Shiyes railway station, he stays in touch with activists deeper into the woods.
Viktorov says that he police took one of the antennas used for internal communication between the various camps.
- Two housing cars have also been removed. Last night, there were 15 activists in the tent camps, now in the day time they are more numerous. There is a lot of police in there now. I do not have the exact number, but there's a lot of uniform. They are trying to restore supply of fuel for the construction machines, Viktorov says.
- Who do you believe will win this 'garbage war'?
- The people will win, for sure, says Viktorov.
Asks the president to sort it out
Tschelpanov says he will fight until the bitter end to try and halt the construction of the landfill.
- Everyone who is out here is ready to go to prison for this case, it is not just I. we will fight this illegal construction to our last breath, Tschelpanov says.
The fight against the Shiyes landfill is largely about environment issues and thus not a political rebellion yet.
Tschelpanov lives in Madmas village a few kilometres away from Shiyes, and he is worried about what the depositing of unsorted waste might mean for the surrounding nature areas.
- We hope that our president will listen to our plea and put an end to this construction. There are few clean and unspoiled places left of this kind in Russia, and we would like to keep our northern region clean, Tschelpanov says.