Doctor Warrants Norwegian Engagement With Arctic Issues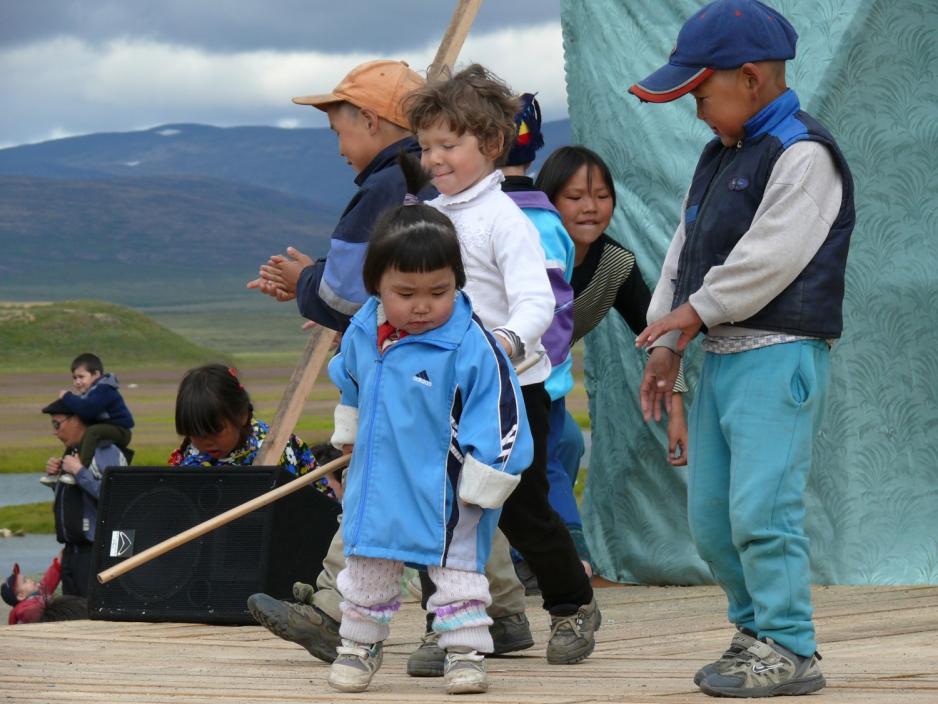 - We are destroying the brain capacity of the next generation and that is an important message. Politicians and bureaucrats should realize that, says gynecologist and scientist Jon Øyvind Odland.
As High North News wrote a few weeks ago, the Environmental Lab in Tromsø is conducting research on environmental toxins in the population of the Arctic. However, even if we are "marinated in environmental toxins" according to scientist Jan Brox, the problem is not that big in the Norwegian part of the population compared to others.
The cool climate is the reason that environmental toxins accumulate in Arctic areas.
Yet due to the Gulf Stream, not much is accumulated along the Norwegian coast. The environmental toxins in Norwegians comes from the food we eat, from "a modern diet". It is worth noting that other Arctic countries are less fortunate.
Gynecologist and scientist Jon Øyvind Odland has studied the effect of environmental toxins on mothers and children for years, both in Arctic countries as well as in other parts of the world.
He also leads the Arctic Monitoring and Assessment Programme's (AMAP) health division.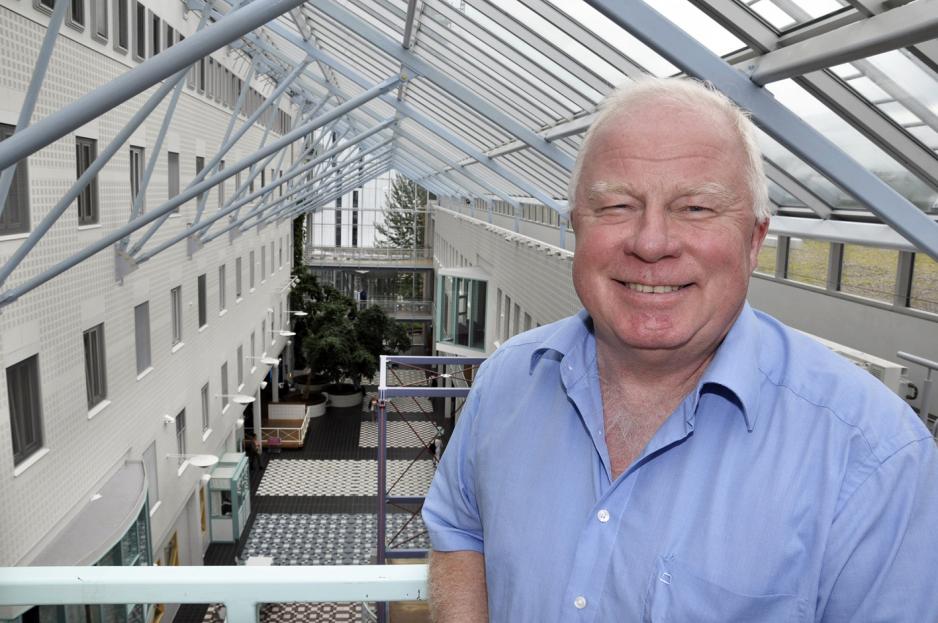 - Access to food, diet, climate; it has all changed. This has already had and will continue having major consequences for vulnerable communities in Arctic countries, he says.
The Arctic dilemma
He worries in particular about the development amongst the indigenous people in Greenland and in northern Russia.
- Whale, seal and fish, which constitutes a major and significant part of the diet for indigenous people, consists of a considerable amount of fat. Environmental toxins following ocean and air currents northwards, in particular mercury and the PCB family, often attach to this fat. That results in our finding the largest amounts of environmental toxins in these population groups, he says.
In a nationwide survey conducted in the period 2005-2009 among male Inuit on Greenland, scientists found that 78 percent of those who were tested had environmental toxin values exceeding 5.8 µ/L in their blood, which is the limit set by the American Environmental Protection Agency. 98 percent also had more than 5 µ/l PCB concenctration in their blood. (Bjerregaard and Mulvad 2012)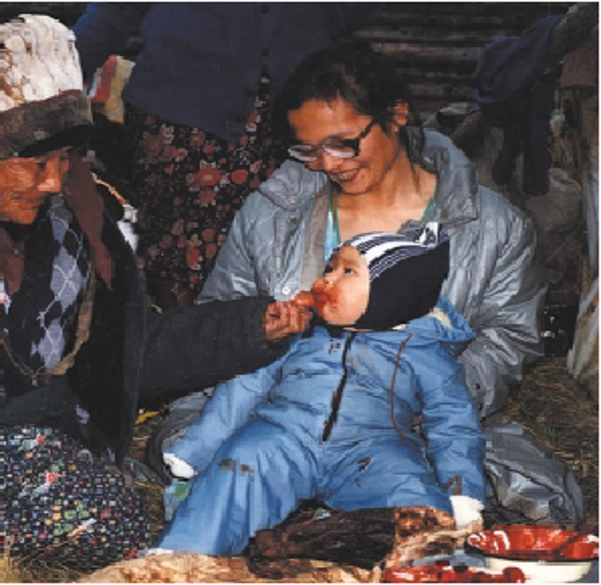 When awareness increased in the 1990s regarding the problem with environmental toxins in primary diets, fear spread in these communities that led people to stop eating seal and whale and rather transition to a diet consisting of imported food.
- However, that lead to a significant increase in heart and cardio disease as well as obesity, says Odland. He describes the phenomenon as "the Arctic dilemma"
In recent years, nevertheless, good dietary advice has been provided for the population. These include to encourage pregnant and nursing women, as well as children and young adults, to continue eating traditional sea-based food, however, that they should avoid or reduce their consumption of old seal, toothed whales, sea birds and polar bear as they contain high concentrations of environmental toxins.
Nevertheless, Odland worries about the development.
And it is about so much more than "just" the environmental toxin values.
Race for resources
- If you remove the livelihood of a population group that is already vulnerable, such as e.g. the Inuit in Greenland, the indigenous people in  Kanachalan and at the Uelen coast, and add changed socio-economic conditions and increased urbanization, there is no longer enough to sustain them. That, in turn, leads to both poverty and alcoholism, he says and refers to findings in the many health surveys of the AMAP.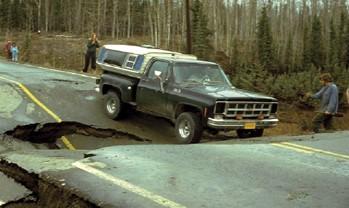 Greenland now has a university, which will mean a lot for infrastructure in the country. There is also new oil and gas activity off its shores, funded by foreign capital as well as mining, which one could imagine would lead to increased employment also among the local population.
- However, I believe interest from great powers like Singapore, China and Japan will run faster than knowledge development and capital building in the country. And I fear that the indigenous communities will be crushed in this race for resources, he says.
Warrants engagement
Odland wants for Norwegian authorities to demonstrate more interest in and engagement with the Arctic than they do today. Even though the problem with high environmental toxin levels in the population and a vulnerable indigenous population are not too much of a problem.
- For instance, we have to turn to the EU for funding cohort studies of mother and child. At home, it appears easer to find funding for heart and cardio disease in adult males rather than in the quality of pregnancy for women. This is rather paradoxical when we know that environmental toxins may affect the central nervous system in children and, after a number of generations, lead to a ten-point decrease in the populatoin's IQ score, he says.
At home, it appears easier to find funding for heart and cardio disease in adult males rather than in the quality of pregnancy for women.
Odland has applied for project funding from various places for more than 20 years.  However, both the former 'Environment and health' program of the Norwegian Research Council as well as other announcements from the NCR, the regional health authorities' research fund and the EU have declined applications.
Jon Øyvind Odland has had applications regarding environmental toxins/mother-and-child health granted, however, only for 15 to 20 percent of the application amount. Please refer to Helse Nord's response further down in this article.
- However, an EU application under the Horizon 2020 program has now been granted, an application about reviewing and analyzing pregnancy outcomes and children's development related to environmental toxins and climate changes. The project is called EDCMET and connects studies from several Arctic countries and countries around the Mediterranean, he says, though he finds it strange that Norwegian research funds do not consider this important enough.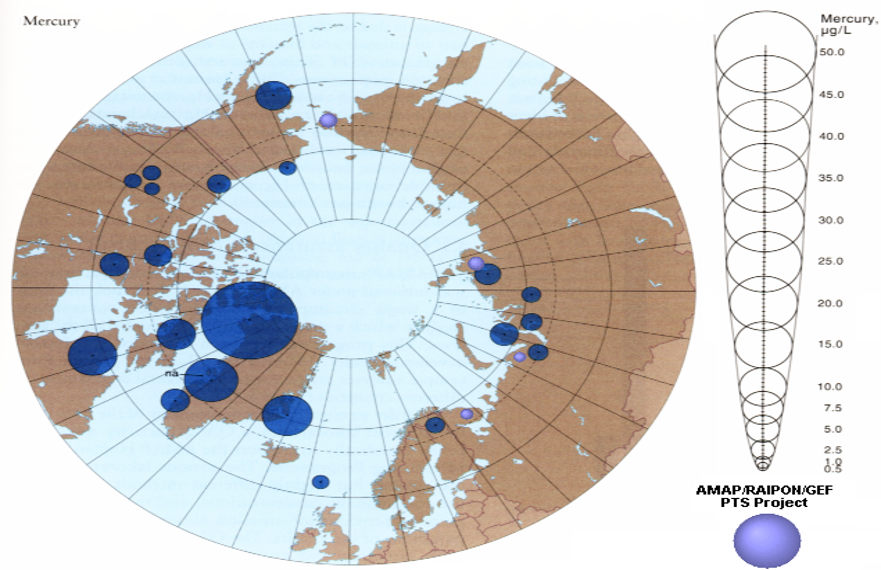 - Women are the building blocks of society. They give birth to children and are responsible for the child's health and nutrition and often also for the security and organizing of their homes. And women are disproportionately affected by the consequences of pollution as well as social and cultural changes. We have to take that seriously. In Norway too. The rather reluctant interest tells me something about our engagement with circumpolar issues. I argue that we should feel a bit more engaged with others too, not just ourselves. We carry an ethical and  m oral responsibility for heeding the coming generations and for how the way in which we live will affect them.
Everything is connected
Yes, he talks about climate changes. Because with higher temperatures comes a different and bigger exposure to environmental toxins. It also leads to reduced diversity in the ocean, and to large migration flows due to lack of access to food and water, which in turn leads to big groups of people living on a poor diet and at major risk of infectious diseases.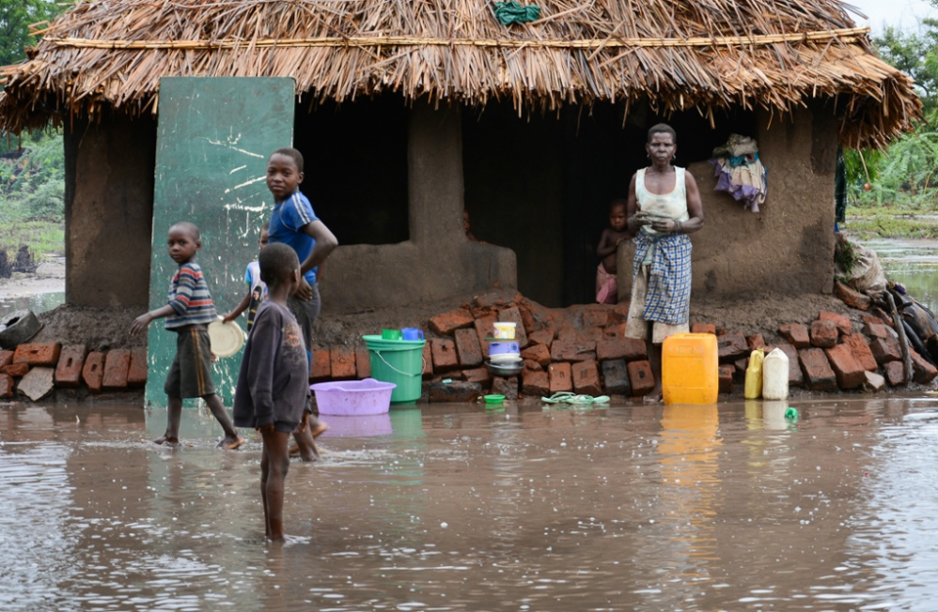 AMAP, one of the working groups of the Arctic Council, monitors and measures the levels, development and effects of environmental toxins as well as climate changes and UV radiation. They do that through taking samples from air, water, snow and ice, plankton, fish, mammals and birds, as well as humans. The tests are taken every five years and compared.
Jon Øyvind Odland leads the AMAP Health Programme and is currently working on a new report that is expected later this year. The  working group has previously submitted reports in 1998, 2002, 2009 and 2015.
Existential crisis
The 2015 report for the first time investigated how small indigenous communities manage to adjust to climate changes. The consequences of climate changes are in the report described as an "existential threat" to the indigenous people of the Arctic.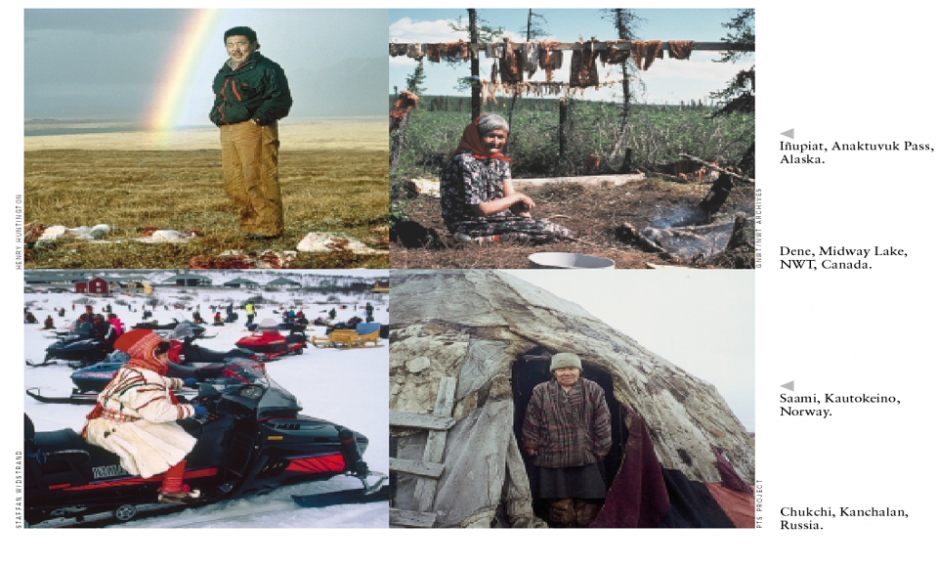 - There are many examples of successful adjustments made by indigenous peoples around the world, however, if you remove hunting and fishing from the life of indigenous people in the Arctic, you take away their livelihood. Early ice melting will for instance make small indigenous tribes in northern Russia have trouble finding food. And they live in places where they are vulnerable in the case of natural disasters following floods, storms and forest fire, he says.
IPCC estimates from October 2018  indicate that the earth's average temperature will rise by 1.5 degrees in just a few years.
- We find evidence of that in dwindling glaciers, less sea ice and permafrost, and earlier blooming. However, we also see "old" diseases return and air quality deteriorating. Climate changes thus do not "only" have environmental consequences, they also have consequences for the economy, for society and for cultures.
Three main challenges
The health report from AMAP 2015 focuses on three main challenges; man-made pollution (environmental toxins), climate changes, and zoonotic infections. Zoonotic infections are infections that can travel naturally between vertebrates and humans.
The problem is that new zoonotic pathogens spread north because the climate has grown warmer and thus more favorable. For instance, the West Nile virus has been found in North American and even reached the prairie in some Canadian provinces. Encephalitis carried by ticks has been found in Northern Europe.
And these three effects combined that create the significant challenges that worry the scientists.
"Many circumpolar communities, particularly small rural communities, will need to develop monitoring and adaptation strategies to deal with these interacting risks", according to the report.
Health for the next generation
The coming report will emphasize the mother-child perspective more than its 2015 predecessor did.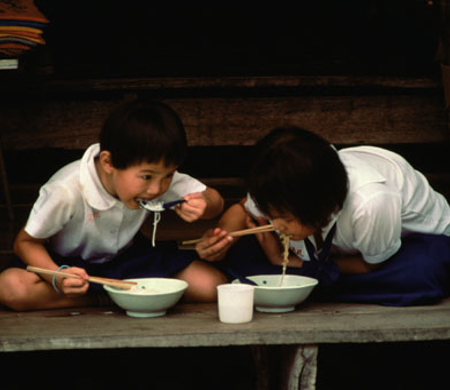 - In the coming AMAP report, trends in environmental toxin levels are connected in particular to children's brain development. We are beginning to receive robust data that now indicate these connections. "The invisible effects" are our problem. We are working on the health of the next generation, which often has to give way to more acute problems and strong advocacy groups, he says, and closes:
- The unborn and newborn children are unable to form advocacy groups. But the fact that we destroy the brain capacity of the next generation is an important message, and one politicians and bureaucrats should really take in.
The rather reluctant level of interest says something about our engagement with circumpolar issues.
Global health and environment in strategy
Helse Nord writes to High North News that Jon Øyvind Odland has received research funding for several projects from Helse Nord RHF (the regional health authority) during the last decade.
- In our registry over scientists and projects that have received funding from all the RHF's we find six projects for which Odland has been project manager, says Research Manager Tove Klæboe Nilsen.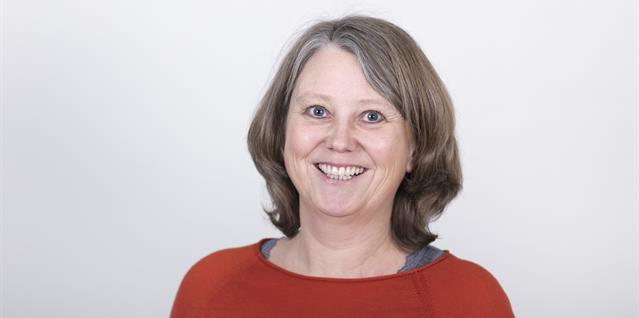 She further explains that Helse Nord did not include environmental toxins, global health or mother-and-child health in particular in its pre-2015 strategy, as the RHF had a general somatic research fund, which means that all [medical] fields with northern patient material that met the criteria were considered for grants.
- However, in the current strategy from 2016, a series of professional areas to be prioritized are listed. Amongst these we find global health and environmental issues. Odland has had applications granted from us that cover environmental toxins/mother-and-child health both before and after 2016, Klæboe Nilsen says and closes:
- All research funding applications that we receive are assessed by independent scientific committees following fixed criteria for both quality and usefulness. The criteria are the same across all the regional RHF's. Unsuccessful applications are either not found worthy of support, i.e. neither good enough nor useful enough, or they are found worthy, but have not made the cut for the funds we have available.
- Much emphasis on polar research
Director of Resource Industries and Environment at the Norwegian Research Council, Fridtjof Fossum Unander, says the NRC is very much concerned with Arctic issues:
- We believe that more of the polar research should be competed for through the NRC. The NRC uses leading international experts in its field to asses the scientific quality and relevance of an application, and the overall best projects receive funding. Thematic priorities are in place to meet the major challenges of society, he says.
Unander refers to the fact that the total amount of resources available for Norwegian polar research in 2014 was NOK 1.8 billion. 18 percent of this was allocated through the Norwegian Research Council, and 1/5 of this through the targeted Polar Program.
- One has to see national and European funding announcements in combination and not forget that Norway contributes with significant amounts to the EU programs exactly because we want Norwegian researchers to explore important issues in collaboration with scientists from other countries. It is not like Norwegian and European announcements are in opposition to one another, they rather work combined so that important issues are explored for the benefit of the world society, he underlines and says in closing:
- The project in question is a good example of that and we congratulate them on their Horizon 2020 grant.
This article was originally published in Norwegian and has been translated by HNN's Elisabeth Bergquist.