Covid-19 in the Arctic: Over 20,000 new cases in 48 hours in Russia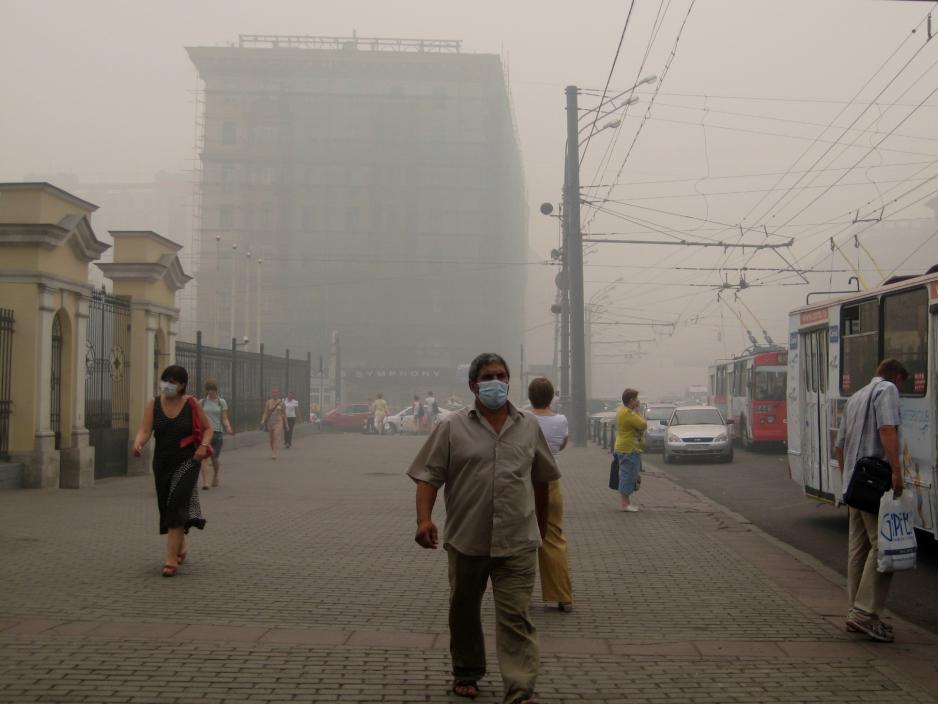 Russia is experiencing a sharp increase in corona infection with over 20,000 new confirmed cases in the last 48 hours. Moscow has the most infections, but the Arctic parts of Russia are also experiencing increasing numbers. Murmansk Oblast is now the fifth most affected region in the country.
According to official Russian figures, the total number confirmed to be ill with Covid-19 in Russia is now 145,268 people, with 10,581 new infections the last 24 hours. 76 people died during the past 24 hours, bringing the total death toll to 1,356.

In the Arctic parts of Russia, the infection is also increasing sharply. The small community of Belokamenka in the Murmansk Oblast is most troubled, where regional authorities are using electronic angle braclets to prevent spreading.

In total, there are 1,974 cases of infection in the oblast, making Murmansk oblast the fifth most affected region in all of Russia. In Arkhangelsk Oblast, there are now 299 cases registered, and in the Republic of Komi there are 682 infected.

Prime Minister Mikhail Mishustin confirmed on Thursday that he is infected with the virus, making him the highest-ranking official in Russia with Covid-19.

Russia is now the seventh most affected country in the world, having surpassed Turkey, Iran and China last week.
Total number of confirmed cases of Covid-19 in the High North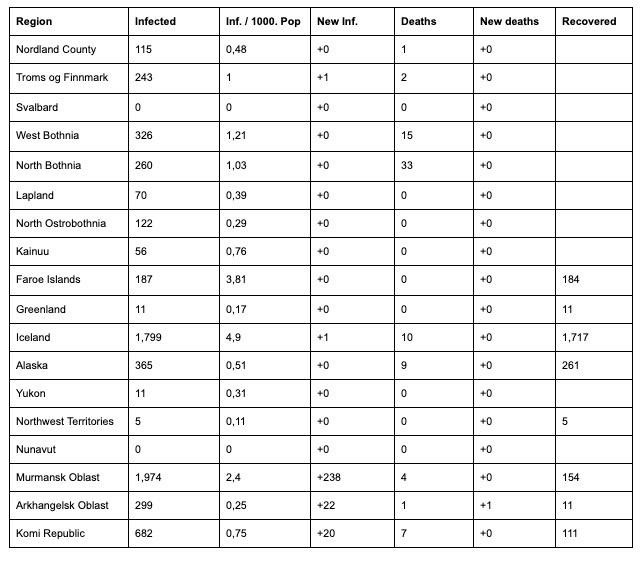 Total number of confirmed cases of Covid-19 in Arctic Council Member States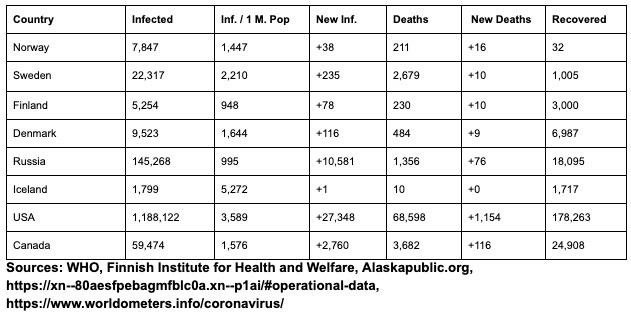 Article updated 05/5/2020: What was originally believed to be Nunavut's first confirmed case of COVID-19 was a false positive test. To date, Nunavut is still without registered cases of the virus.