Conflicting Reactions From Mining Companies Over New Arctic Environmental Responsibility Index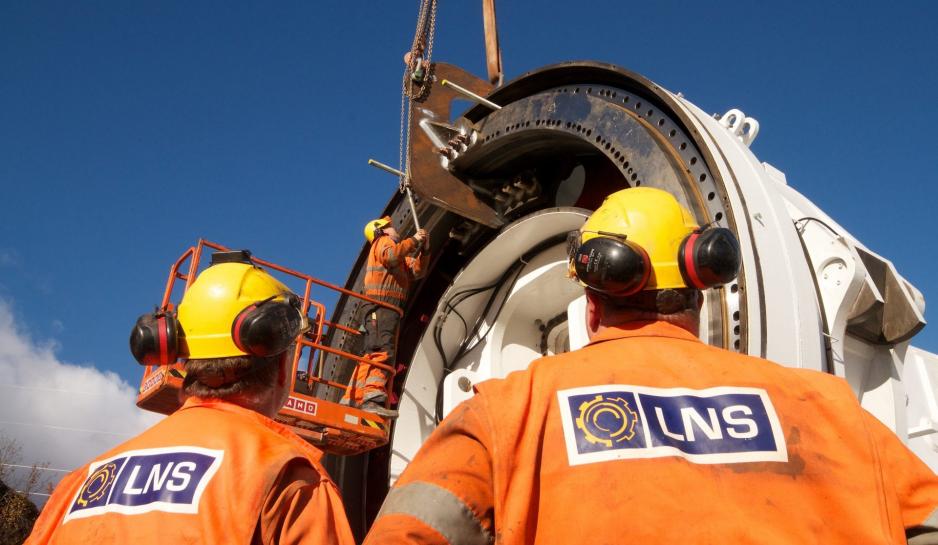 LNS and Store Norske rank as #40 and #81 out of 120 in a new index measuring environmental responsibility. Frode Nilsen, CEO of the LNS Group is skeptical of the index, whereas Sverre Kvalheim, HSEQ manager of Store Norske believes the index can provoke positive changes to the industry.
The Arctic Environmental Responsibility Index (AERI) covers 120 oil, gas, and mining companies in the High North. 
On average, companies operating in Alaska rank highest, whereas Russian companies rank lowest. Oil and gas companies rank higher than mining companies. State-controlled companies rank higher than private ones and large companies rank higher than small companies. 
Equinor, Total, Aker BP, ConocoPhillips, and BP are ranked as the most environmentally friendly companies.
The full research article on the index can be accessed here. 
Self-governance
If AERI is implemented and taken seriously, the index's creators hope it can work as a self-governance tool, encouraging companies to compete to be the most environmentally responsible in the Arctic.
Professor Anatoli Bourmistrov at Nord University is one of the creators of the AERI. He says AERI is an attempt to create a low-cost index that is easy to implement.  
"No company wants to be at the bottom of the index. We hope the index can work as an incentive to get companies to take action to become more environmentally responsible. I think the index has a huge potential to rank companies' environmental performance in the Arctic. The next step would be to institutionalize this index so that the index is produced regularly", says Professor Bourmistrov. 
"The mining companies must take action and ask themselves why they are perceived as less environmentally friendly. Is it because they do bad stuff, or is it because they do not talk enough about what they actually do? They must become more visible to markets and consumers", Bourmistrov continues.
Surprised by the results
Leonhard Nilsen & sønner AS (LNS) is a Norwegian company ranked as #40 at the AERI index. The company does tunnel and road construction, as well as being an operating contractor in several mining companies in Northern Norway and Greenland.
Frode Nilsen, CEO of the LNS Group is surprised by the ranking of his company in the index. 
"We are for starters honored to even be mentioned in such a ranking. However, on closer inspection, I find it more surprising than interesting. Our company has 60 years of experience in the Arctic and polar areas. That is significantly more than e.g. Equinor, other things equal. As one out of very few companies, we have also been involved with various projects in Antarctica for nearly 20 years. Yet we note that companies that have hardly any activity in the Arctic, Antarctic, or polar areas are ranked above our company. Is it most important to be good in theory, or to be able to prove and document? Is experience insignificant? I find this somewhat puzzling and consider the value of this ranking very limited", says Nilsen.
High North News has spoken with Øystein Rushfeldt, CEO of Nussir. He says it is difficult to measure his company on anything since they have not yet started up their mining operation in Repparfjorden in Finnmark. 
"We have no operations as per today, nor have we had any, so we can hardly be measured at present on how well we are performing. We plan on being audited according to the international TSM standard once we are in operation", Rushfeldt says about Nussir's #52 ranking in the index. 
I find this somewhat puzzling and consider the value of this ranking very limited
Positive to the index
Sverre Kvalheim, HESQ Manager of Store Norske Spitsbergen Kullkompani, admits that his company has previously not been good enough at reporting what it actually does.
"We currently have a series of good initiatives going on. If we look at what the index measures; damage, species, toxins, accidents, and clean-up, then these are things we are actively working on in the Svea environmental project. The Svea project is a demonstration that we can clean up successfully after 100 years of operations. We have divided the Svea project into phases, where we have prioritized the early shut-down of the largest energy consumers, significantly reducing our environmental footprint. For instance, we shut the mine early and moved to a smaller accommodation rig where we could use a smaller power plant for our power needs. The reduction in diesel consumption for power generation and heat in Svea resulted in almost 5,000 tonnes less CO2 emissions in 2020 versus 2019", Kvalheim says and adds:
"This is something we have not been too good at measuring, communicating, or presenting in any way, which is probably one of the reasons why we are ranked as #81 in the index. I believe such a ranking may affect the industry positively like the index authors write, that the index may create competition towards becoming better in taking environmental responsibility. This sounds plausible", Kvalheim says in closing. 
I believe such a ranking may affect the industry positively
The Arctic Environmental Responsibility Index (AERI) is based on a survey of 173 experts on their perceptions of companies engaged in the extraction of natural resources in the Arctic.
They have simply asked the experts to rank companies according to how well they care for the environment when extracting resources in the Arctic.
All of the companies in the index operate north of the Arctic Circle in Alaska, Canada, Greenland, Finland, Norway, Russia, and Sweden.
Research Professor Indra Øverland from The Norwegian Institute of International Affairs (NUPI) is the lead developer of The Arctic Environmental Responsibility Index together with researchers from nine different universities and research institutions from nine different countries. 
The AERI ranking
Top 10
Rank 1: Equinor (NO)
Rank 2: Total (NO)
Rank 3: Aker BP (NO)
Rank 4: ConocoPhillips (US)
Rank 5: BP (US)
Rank 6: Exxon Mobil (US)
Rank 7: ENI (US)
Rank 8: Anglo American (FI)
Rank 9: Repsol (US)
Rank 10: Royal Dutch Shell (US)
Bottom 10
Rank 111: North-Western Phosphorous Company (RU)
Rank 112: EMX Royalty Corporation (SE)
Rank 113: Hannukainen Mining (FI)
Rank 114: Artikmor Neftegaz razvedka (RU)
Rank 115: Sunstone metals (SE)
Rank 116: Dalmorneftegeophysica (RU)
Rank 117: Zarubezhneft (RU)
Rank 118: Eriell (RU)
Rank 118: First Ore Mining Company (RU)
Rank 118: Stroytransgaz Consulting (RU)