Conflict Between LKAB and Kiruna Municipality, Mining Company Must Compensate for Population Decline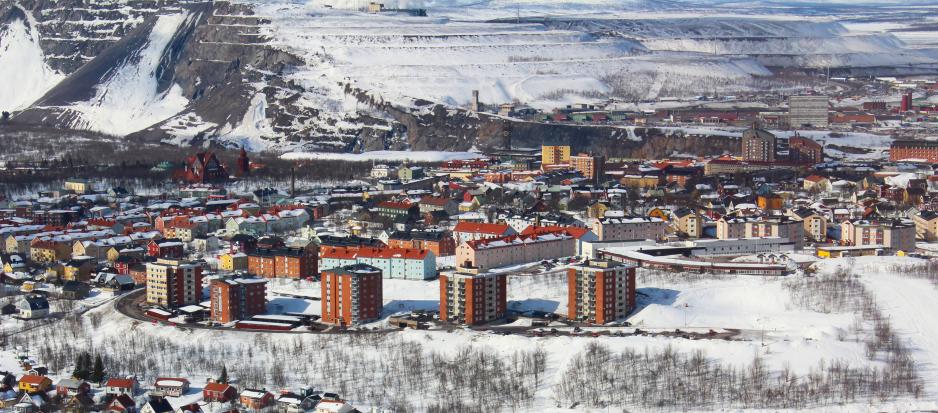 Swedish mining company LKAB argues that Kiruna municipality is delaying a regulation plan that would allow further mining in an area affected by cracks in the ground. Local authorities say LKAB must compensate for potential population decline following the town's being relocated due to mining activities.
On Monday, Kiruna in northern Sweden was hit by the most powerful earthquake in Sweden in 12 years.
The quake led to the evacuation of the mine in Kiruna as well as production halt. The active area in which the quake hit is still exposed to high seismic activity, says Tina Benson, Chief of Communications at LKAB, to High North News.
She says the mine is currently subject to continuous inspection. Rocks had fallen down in several places.
"The prognosis is that we might be able to resume small-scale production on Thursday, that is; a third of our regular production. That is what we believe we will produce this week and next. We do not know more about production at this stage", she says.
Conflict over regulation plan
Prior to this incident, however, a conflict about a detail regulation plan has emerged between the mining giant and Kiruna municipality.
"There are no blur about the detailed regulation plan and it has been worked out by service personnel and ready to sign since last year. However, the conduction of this is delayed and related to a long line of demands and desires from the municipality", says CEO of LKAB Jan Moström in a press release.
The mining company argues that the municipality is delaying the detailed regulation plan applying for an area called Gruvstadspark 4: 2. The plan will allow further mining in an area affected by cracks created by iron ore mining activities. The idea with the plan is to allow further mining activities through changing the current use of areas for allowing them to be used by the mining industry, according to Kiruna municipality.
LKAB argues that it may have to halve its production and lay of people if the detailed regulation plan is not approved by next year.
Formally, this is a detailed plan followed by a civilian legal agreement about how LKAB is to compensate the municipality for loss of land, infrastructure and buildings in the area, according to SVT1.
In 2004, LKAB presented its prognosis for how the cracks in the ground from mining would affect the town center. LKAB suggested relocating the town center in order to continue production, and for the company to cover the expenses related to this relocation. Some 6,000 people are moved from the town center, which is approximately 33 percent of Kiruna's central population, according to the municipality. The relocation has already been ongoing for years.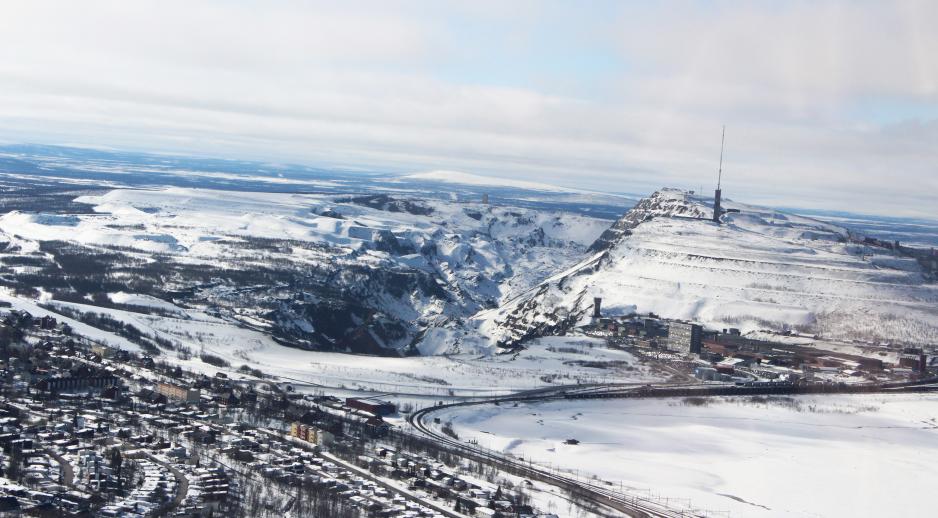 Must compensate for population decline
Kiruna Municipality Councilor Gunnar Selberg (Center Party) says to High North News that they now have to go another round on issues that were originally agreed upon by LKAB and Kiruna municipality when the town transformation began.
"There were some issues we had agreed upon when the town transformation began, amongst others that no costs from this transformation were to be passed on to Kiruna's inhabitants. It was decided that development should come before liquidation."
However, according to Selberg, that has not been the case.
"We want to agree with LKAB. This is not just about the detailed regulation plan 2: 4, but about the overall town transformation. We want to go another round to bring these matters into accordance, so that we get back onto the right track and so that the inhabitants of Kiruna will not have to pay for the development of a new town center."
What are your specific demands to LKAB before you approve the detailed regulation plan?
"We have not tied this directly to the detailed regulation plan. Before we move on with our town relocation in general, we want to establish agreement with LKAB on this. We will not stop mining, that has been our message all along. LKAB is a massive engine driving Kiruna."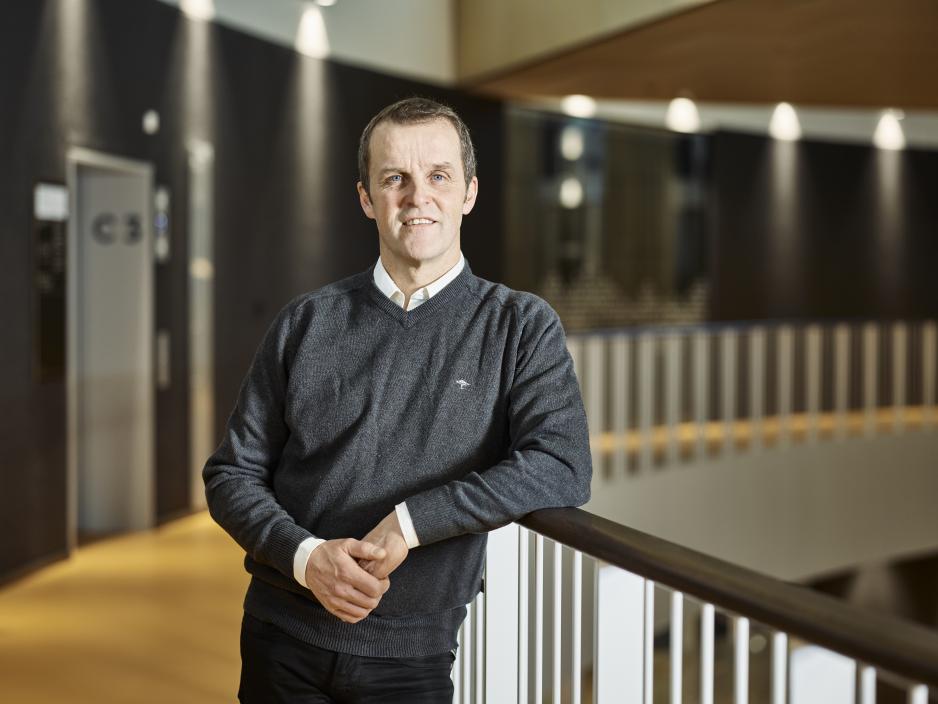 You want LKAB to compensate for population decline?
"That is correct. We only demand that if people leave Kiruna due to the town relocation. And one can monitor that, for instance through tracking how many people leaving Kiruna from the addresses that are being relocated due to the town's relocation."
"When people are forced to leave their houses and homes, there is a great risk that they will leave Kiruna altogether. If our tax base and population volume decrease, we have to counter this with actions creating attraction so that people want to move to Kiruna. I have pointed out research and university education. If we could have a mini-university in Kiruna, we can draw young people here to compensate for those who move away."
Selberg argues LKAB has to at least create a part of this.
"As for the issue of population development, I am pleased that LKAB will also provide resources to compensate for a population decline", he says.
He also stresses that the compensation is not specifically connected with detail regulation plan 2: 4.
"We do not tie this to the detailed regulation plan. We now see that there have been 16 years of town transformation. Back then, we decided that the costs should not fall on the inhabitants of Kiruna, and that there should be development before liquidation. 16 years later, we see that the message does not get through. We have to take another round on these principles."
What will it take from LKAB for you to let the regulation plan through?
"We've sat down with the County Councilor and worked on a document about this that has been changed and re-sent between us a number of times. Now, we are getting closer and I believe we will solve this now. As soon as we agree on the document, we will move the detailed regulation plan along. Not just the 2: 4 plan, but all the plans related to the city transformation."
"There will not be an agreement that allows us to sue LKAB before a court of law; it is about establishing a shared view that these are important issues that we are to work on."
Selberg says that if they manage to agree now, this may be raised as a case to decide at the next municipal board meeting, or on an extraordinary such meeting.
Asked the government to intervene
In a debate statement, LKAB writes as follows:
"Despite clear legal game rules, the municipal authorities have used their power to demand anything from railway stations to new hospitals and other far-reaching commitments for the future with blurred meaning."
The company recently asked the Swedish government to intervene and overrule the municipal planning monopoly.
According to Swedish broadcaster SVT, the municipal board represented by Councilor Gunnar Selberg (Center Party) first required funding of a.o. a town center- located railway station and a hospital in order to adopt the regulation plan. Now, however, the demand is rather that LKAB compensates for the population decline that local authorities claim the town relocation may lead to.
This article was originally published in Norwegian and has been translated by HNN's Elisabeth Bergquist.