Coal Import to Svalbard May Become A Necessity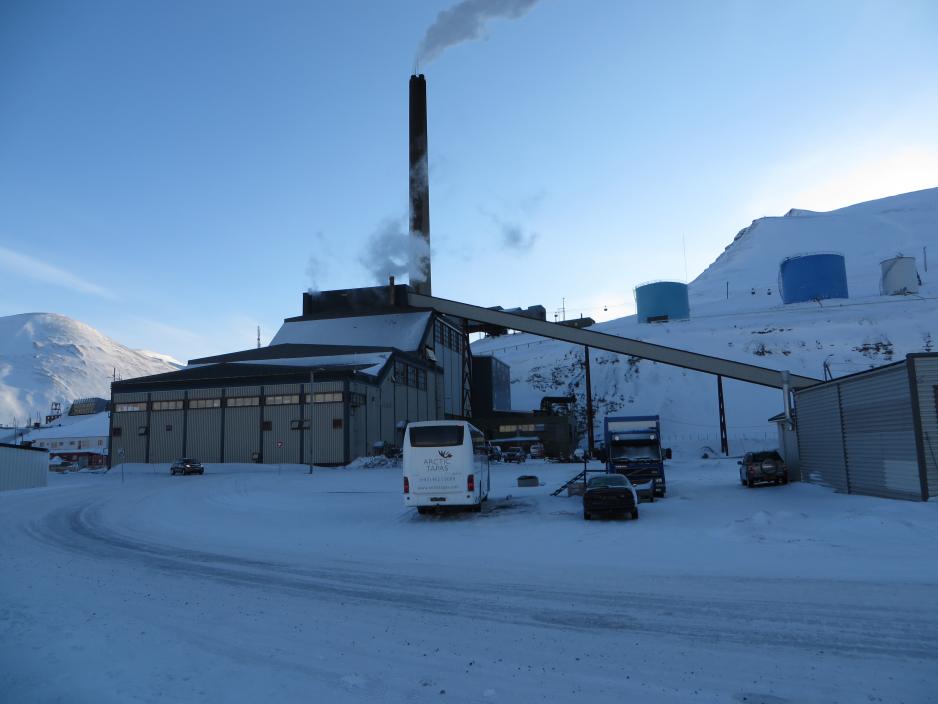 Securing new energy supply for Longyearbyen is urgent. Importing coal to Svalbard may become a necessity.

Securing new energy supply for Longyearbyen is urgent. Importing coal to Svalbard may become a necessity.
Ten years after Norway decided to halt coalmining in Svalbard, the paradoxical situation may arise: Importing coal to Svalbard may become necessary. It can, however, be prevented by a quick solution to future energy supplies.


Importing coal to Svalbard?
Arild Olsen (Labour), leader of Longyearbyen Local Government, which in turn owns Longyearbyen Energy Plant, says to High North News that the first issue to agree on is whether or not importing coal may be relevant.
- Technically, this may probably be a solution, provided we find the right quality; however, I assume it will appear as quite a failure politically if it becomes necessary to import coal to Svalbard, Olsen says.


Energy security vital
- Given the history of coal in Longyearbyen, I do not think such a solution will be much desired on a local level either.
Several suppliers of wooden pellets want to supply such products to the energy plant, however, this option is put on hold for now as we are not sure about how pellets would work, and we do not want to risk our energy security, says Arild Olsen.


Government parties quiet
On 30 November, the Norwegian parliament discussed the future of business in Svalbard, in particular in light of the decision to shut down the commercial coalmining operations at Svea/Lunckefjell for good. 
This decision includes continued coal production from mine 7 in order to supply the local coal power plant, Longyearbyen Energy Plant, and secure the power and heat supply for Longyearbyen.
In the parliament debate, the opposition was concerned with the future's energy solutions for Svalbard. Neither Minister of Trade, Industry and Fisheries, Monica Mæland, nor representatives from the government parties, the Conservatives and the Progress Party, mentioned energy supply with a single word.
However, both the government's support parties, the Liberals and the Christian Democratic Party, were clear that all alternatives to coal-fueled energy supply in Svalbard must be considered – and that this is an urgent matter.


Enough coal for 10 years of operations
One of the points is, as pointed out in parliament by the Agrarian Party's Geir Pollestad, is that the life expectancy for the energy plant, which is currently being upgraded, is far longer than the known coal reserves in mine 7.
While the plant is currently upgraded in order to last until 2038, coal deposits in mine 7 are only proven to last some 10 years from now.
The Norwegian parliament's Standing Committee on Foreign Affairs and Defence in the fall of 2016 asked the government to start investigating options for the future energy supply for Svalbard.


Investigation commencing now
On a direct question from High North News regarding how far this work has come, communication advisor Håkon Smith-Isaksen of the Ministry of Oil and Energy responds:
"The Ministry of Oil and Energy will, according to the revised national budget for 2017, announce an external investigation of the opportunities for future energy supply in Svalbard. The Ministry is in the final phase of the internal preparatory work and the investigation will commence as soon as possible."
In other words; the investigations requested have not started yet.


Rules out underwater power cable
Despite this, the Ministry has already abandoned one of the options; an underwater power cable from the Norwegian mainland. On 16 November, 2016 then-Minister of Oil and Energy Tord Lien stated that an underwater cable would be (too) costly.
In the revised national budget for 2017, the government repeats its argument that an underwater power cable will be too expensive, nor is it likely that creating a power grid between all settlements on the archipelago will be considered.
"Constructing an underwater power cable from the mainland to Longyearbyen will thus not be an option for the archipelago's power supply" it says.


Local solutions
The government concludes, before investigations have commenced, that: "The investigation of future energy supply for Svalbard should focus on realistic alternatives that have a chance of being realized, within the time frame for realization that is set by today's energy solution. 
Based on this, the government argues that an investigation of future energy supply for Svalbard should assess the opportunities for power and energy production at Svalbard, including assessing low-emission technologies combined with local backup solutions. A new gas or coal plant, with catching or storing CO2 at Svalbard, should also be included in the investigation."


Need to keep the pressure up
Leader of the Local Government, Arild Olsen, is pleased that the Ministry's investigations have now commenced and adds that local forces still need to actively pursue the issue.
He too ascertains that the government parties were quiet about energy supply solutions during the Svalbard debate, however, he claims to perceive that there is a significant political interest in and positive engagement around the issue.






Les artikkelen på norsk
Background facts
The Longyear Energy Plant is a coal-fueled power plant owned by Longyearbyen Local Government. It supplies the town with electric power and heating. The energy plant is fueled with coal from mine 7.
Following a 2013 condition analysis, an upgrade of Longyear Energy Plant is currently taking place in order for the plant to continue operating until 2038.
According to updated assessments from SNSK, the local coalmining company, the coal reserves of mine 7 will suffice for another 10 years of operations.
The Norwegian parliament (Stortinget) has decided that SNSK shall shut down coalmining in Svea and Lunckefjell mines, however, operations of mine 7 will continue in order to supply the power plant.
It is not clear whether the plant can operate on other kinds of fuel than coal. Pellets have been suggested, however, that will require an expensive rebuilding of the boilers.
The plant is also dependent on coal of a quality that is even throughout, though not too high. Earlier attempts at using coal from Svea were not successful due to its burn values being too high.
Lower burn values lead to larger CO2 footprint because more coal is required in order to achieve the same amount of energy.
One of the Longyear Energy Plant's biggest customers is the plant itself.