Newsletter:

Closing the Nordic Gaps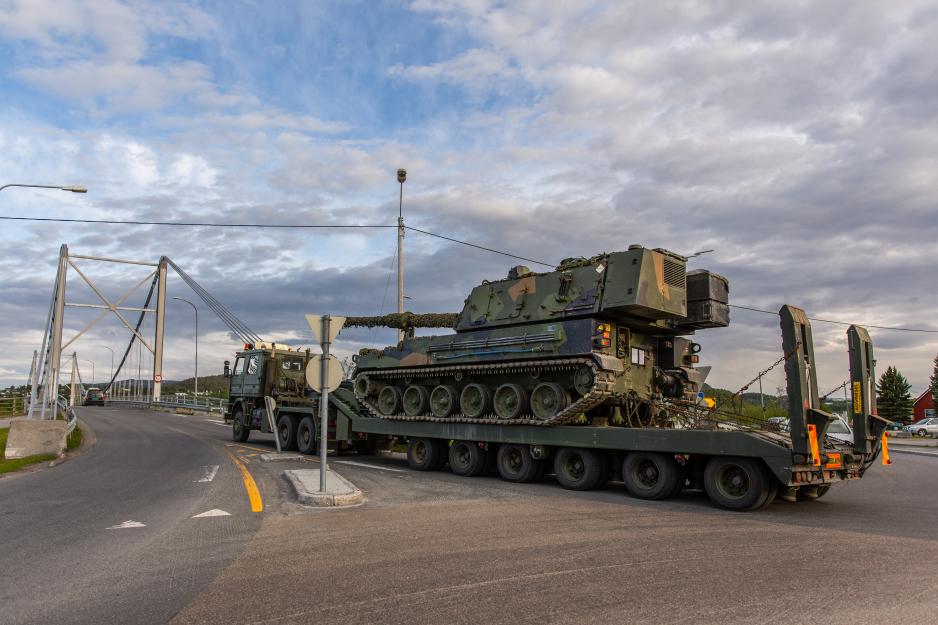 Dear reader! While the Nordics wait for the processing of Sweden's and Finland's NATO applications, gaps are filled in the Nordic countries' defenses.
With Norway's yes to Sweden's and Finland's NATO applications, the three countries are one step closer to be members of the same military alliance. 
The Nordics have spent their waiting time well, and cooperation is now agreed in several areas. 
The Speaker of the Finnish parliament argues that Finland, Sweden and Norway should consider establishing a joint air defense control in territories north of the Arctic Circle in the coming years.
And this week, the defense ministers from the ten countries of the Joint Expeditionary Force (JEF) met in Norway to practice interaction in a crisis situation. 
"We must be fully prepared to react swiftly and efficiently in case of a crisis or threat against our countries", says Danish Defense Minister Morten Bødskov. 
At the same time, the Norwegian Army practiced sharp shooting in the Thunderbolt Exercise in Finnmark. A similar exercise activity with British participation was recently conducted in Setermoen, Norway. 
Denmark and the Faroe Islands have agreed to establish an air surveillance radar on the North Atlantic archipelago as part of its work to keep a closer eye on activities in the Arctic. 
Yet NATO sees no signs that Russia has neither capacity nor intent of any aggressive military activity against Sweden and Finland. 
As was announced last week, the Arctic Council will continue without Russia, and Jeremy Greenwood of the Brookings Institution says it is in its full right to do so. 
"Yet it may give Russia little other choice than formally withdrawing from the Arctic Council", Greenwood says. 
In other news;
There are investments in the High North. 
The American aluminum corporation Alcoa now puts half a billion NOK into increasing production capacity at its smelter plant in Mosjøen, Norway. 
And a recent report shows that temperatures in the Barents Sea region are record-high and may affect extreme weather in both the USA and Europe. 
That is the week as seen from the North. All that remains now is to wish you all the best for the upcoming weekend from the editorial staff at High North News. Do not forget to tip us off about this and that in the Arctic!
Kind regards,
Trine Jonassen, News Editor
This newsletter has been translated and adapted by Elisabeth Bergquist