China Strikes Back at Norwegian Foreign Intelligence Services, Argues Report is Flawed and Prejudiced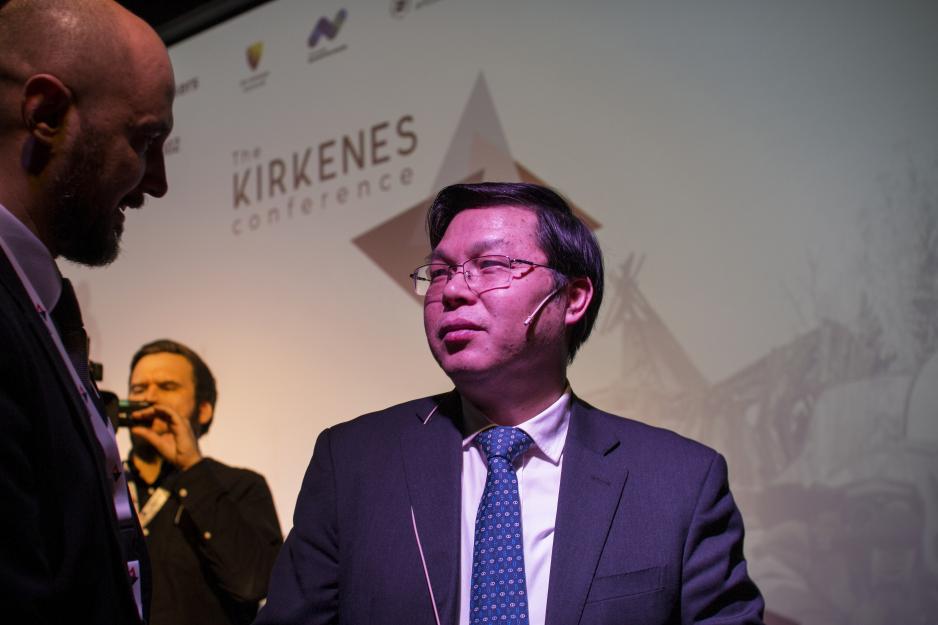 China's Ambassador to Norway Yi Xianliang argues that the Norwegian foreign intelligence services' report 'Fokus 2020' is full of factual errors about China's intentions and activities. He now invites Intelligence Chief Morten Haga Lunde to a meeting over tea to clarify the misunderstandings.
China receives wide attention in the Norwegian foreign intelligence services' open assessment of security challenges for Norway. In the 'Fokus 2020' report, which was presented last week, Norwegian intelligence points a.o. to China being a potential threat for digital infrastructure.
China is mentioned 177 times in the 128 pages' long report, which contains the intelligence chief's assessments of the current security threats Norway is facing. By comparison, Russia is mentioned 225 times in the same report.
Digital surveillance
Through major development projects all over the world, China is laying the groundwork for massive, global intelligence capacity, according to the intelligence services. 5G network control, fiber cables, and smart city systems are mentinoned as examples of how China can gather vast amounts of data.
China's greater ambitions in the Arctic are also mentioned as a threat to Norway.
China's Ambassador to Norway, Yi Xianliang, argues that the report is full of flaws and true misconceptions of China's intentions.
"This report is completely void of facts. This is prejudice. Our statements and our whitepapers about the Arctic are rather clear. We have three main areas for our Arctic strategy; scientific research; increased cooperation between people, including culture; and investing in companies", Xianliang says to High North News.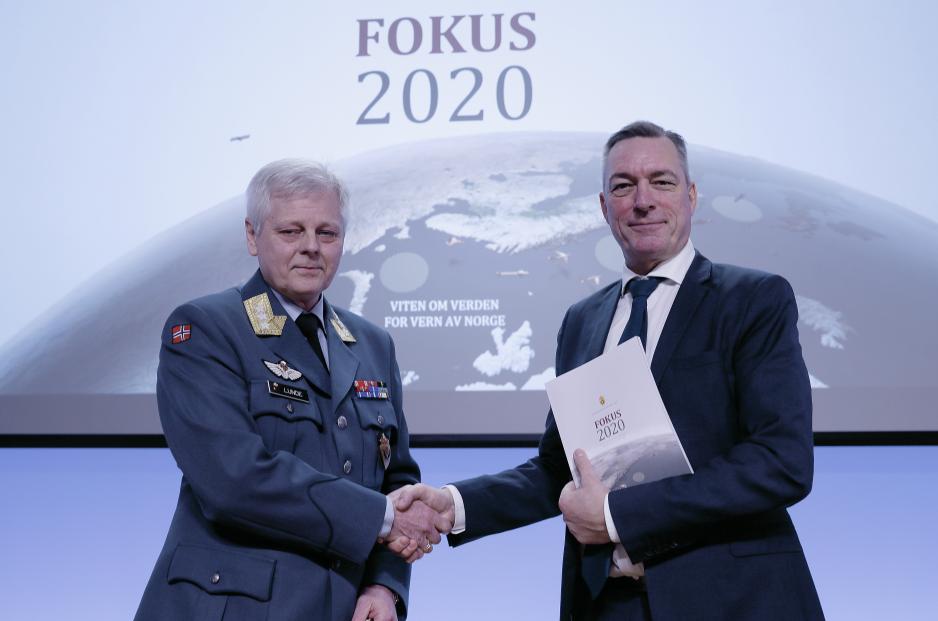 The [Norwegian] Foreign Intelligence Service
The Service is subject to the Chief of Defense, however, its work is not limited to strictly military issues.
The foreign intelligence service's main tasks are to warn about foreign threats against Norway and prioritized Norwegian interests, to support the Armed Forces and defense alliances in which Norway takes part, as well as to support political decision-making processes with information of particular interest to Norwegian foreign, security and defense policy.
In its open report 'Fokus 2020', the FIS provides its analysis of the expected development in areas considered by the services to be of particular relevance for Norwegian security and national interest.
At the Kirkenes Conference last Thursday, the Chinese ambassador spent parts of his allocated speaking time to raise the FIS' assessment of China in its new threat assessment report.
He emphasized that it is not diplomatic custom to interfere in another country's politics, however, he claimed that the report's major flaws make it imperative for him to raise his voice.
"China is generally described as a threat or potential threat. That is not true. This is not correct. I usually do not comment on Norwegian politics, however this time, it is simply not true", Xianlian says. He is now ready to meet FIS Chief Morten Haga Lunda over a cup of tea for the parties to "better understand eachother".
"This is politics. They refer to my country, so I think that being the Ambassador, I should speak with him. If he is up for it, then I am open to meet."
You want to meet Lunde to discuss the report?
"Yes, because I have some other ideas and do not quite agree with the conclusions of the report. I am ready to meet with him, I am ready to have discussions with the head of the foreign intelligence services."
Are you offended by the report?
"Well, you can have critical comments, advise and suggestions about China. But this has to be based on facts. We should not just invent things. Here, they have made 16 pages (14 pages, excluding introduction and summary, journ.note) about China's policies and intentions. But we do not have any secret activities here.
Can this report damage the relationship between China and Norway?
"No, I do not think so. Our relations are stable. This is just a report from a state agency. And if I have the opportunity to meet with Lunde, I believe it would help us understand and trust each other more", says the Ambassador.
The intelligence services say they do not wish to comment on the matter or the Ambassador's invite.
Russia turns to China
In last year's threat assessment, the FIS warned that the conflict with the West would lead to Russia turning to China to an even greater extent in order to develop infrastructure.
Lunde believes Russia will continue to work for closer relations to China in 2020, in particular when it comes to economic and military cooperation.
The strong personal relationship between the two countries' leaders is another important premise. In June 2019, state leaders Putin and Xi decided to upgrade the status of the bilateral relationship. During the year, a series of important cooperation projects were completed, such as the new gas pipeline 'Power of Siberia', which will provide Russian gas to China for the next 30 years.
Norway is also a target for the New Silk Road strategy, and Chinese interest in the Arctic will continue increasing. Chinese direct investments reflect the wide tools available for China, according to the foreign intelligence services.
The 'Fokus 2020' report stresses that China has abandoned its tactic of maintaining a low international profile and is instead establishing itself as a traditional big power.
"While Russia's superpower ambitions have consequences for our immediate neighborhood, we see a China less reluctant when it comes to demonstrating force, and one that increasingly wants to set the premises for international interaction. Nationalist assertion takes over for the former emphasis of economic pragmatism as a guiding principle for Chinese foreign policy. In a speech Xi gave immediately upon assuming his position as leader of China, it appeared that he bases his foreign policy thinking on the idea of a 'protracted battle between two regimes". China has, just like Russia, an interest in challenging the USA-dominated world order", the report reads.
This article was originally published in Norwegian and has been translated by HNN's Elisabeth Bergquist.