Canada's 2019 Federal Budget: Arctic Analysis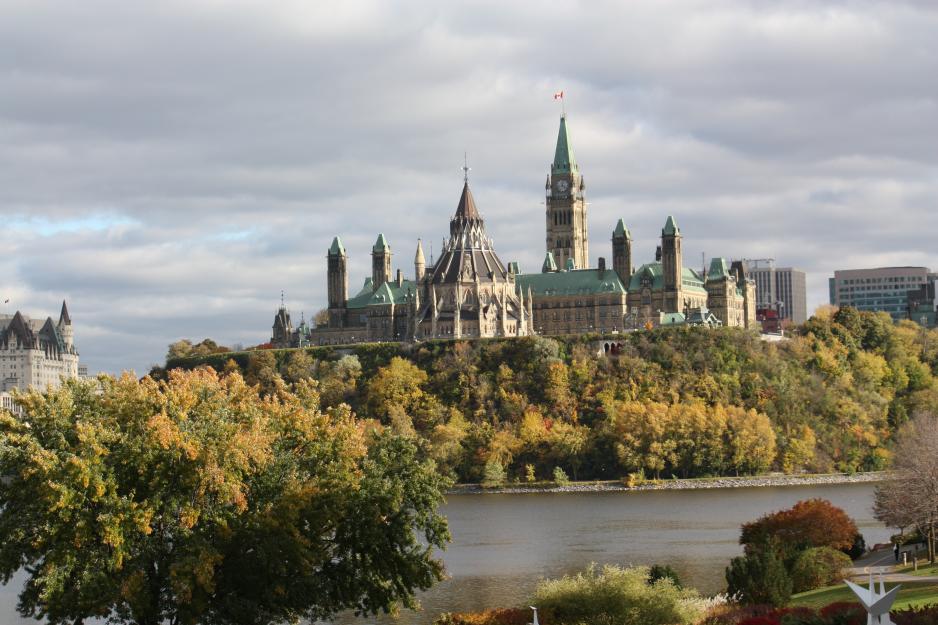 Canada has released their 2019 and it includes over $700 million dollars to Northern commitments.
On March 19th 2019, the Canadian federal government officially tabled the 2019 budget. This is the last budget that will be presented before the upcoming federal election, meaning that many Canadians are paying attention to the promises that this budget implies. As seen before with Prime Minister Justin Trudeau's government, the focus was heavily placed on middle-class Canadians. This budget also included several interesting commitments to various northern priorities across the country. This includes new funding for northern post-secondary schooling, a National Food Policy, a commitment to internet for all, and various other commitments of social, scientific and global issues.
Post-Secondary Schooling
One of the biggest commitments to northern communities lies in the educational front. This includes $13 million over 5 years to Dechinta Centre for Research and Learning, which is an on-the-land learning program in the Northwest Territories. According to its website, "is a community-led educational experience established in Denendeh and delivered across the land. We deliver Indigenous centred arts, culture, language and educational programming in an innovative land-based environment."
In the Yukon, $26 million was given over 5 years to help transform Yukon College into a hybrid university. This would make it the first university north of 60 degrees in Canada. The money is specifically set aside for the construction of a new campus science building.
In a press release, the Premier of the Yukon Sandy Silver said: "We also welcome the announcement of up to $26 million for the construction of a new science building to support Yukon's College's transition to become the first in university in Canada's North. This is an initiative we have had the pleasure of endorsing with many federal Ministers and we applaud the Government of Canada's sustained commitment to research, education and training in Yukon."
For the Inuit, the government committed an investment of $125.5 million over ten years for an Inuit-led post-secondary education strategy.
Finally, the budget includes a $1 million dollar commitment, over two years, to a Task Force which would study post-secondary education in Canada's Arctic.
National Food Policy
After several years of consultations and writing, Canada has finally released their first ever National Food Policy. This new policy contains four pillars including one titled: Support Food Security in Northern and Indigenous Communities. This particular pillar includes a promise for Harvest Support Grant which will help Indigenous peoples hunt and harvest traditional foods and the creation of a Northern Isolated Community Initiatives Fund. The fund, which will be $15 million over 5 years, is designed to support community-led programs including local production projects and greenhouses in communities.
Other Funding
There were various other important funding announcements in the budget, in a wide array of areas.
For example, $18 million over three years was committed to expanding the Taltson hydroelectric system, designed to help reduce the pollution in Canada's North.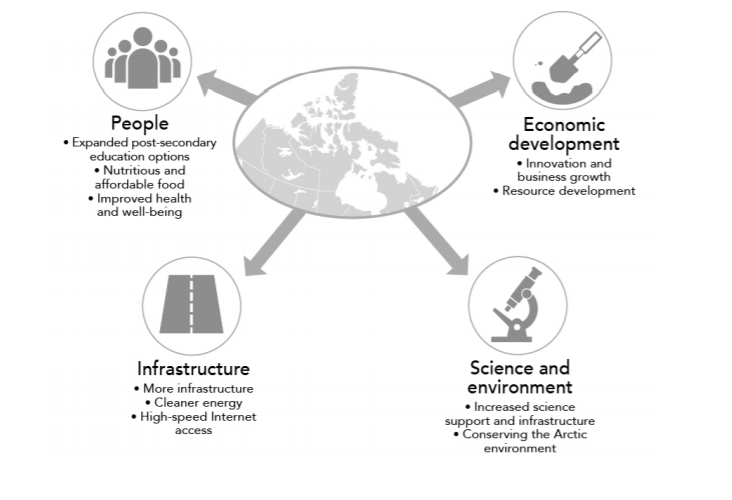 The budget also promises to establish national connectivity, "in which every Canadaian home and small business will have access to internet speeds of at least 50/10 Mbps within the next 10 years, no matter where they are located in the country, including in the North."
When it comes to Nunavut, the budget committed to support the building of an addiction treatment center in the Territory. It has been more than 20 years since the Territory has had a treatment centre of this kind. With the help of the Territorial government the federal government promised to help build this centre, although no dollar amount was assigned.
The 2019 Budget commited to supporting the National Inuit Suicide Prevention Strategy released by the Inuit Tapriit Kanatami (ITK) by pledged $50 million over 10 years.
There was also $220 million over 5 years to provide important health and social services to Inuit children.
Regarding the promises made to Inuit in this budget, the President of ITK said in a press release: "ITK is pleased that Inuit priorities are included in a dedicated section of this year's budget."
Although he did add that ITK is, "deeply disappointed with the continued exclusion of Inuit from infrastructure investment and decision-making opportunities in our homelands."
The Canadian Northern Economic Development Agency was promised an additional $75 million over 5 years to enhance its economic development program. This was given to specifically create a new initiative called the Inclusive Diversification and Economic Advancement in the North (IDEANorth).
When it comes to science research in the North, the budget promised $21.8 million over 5 years for the Eureka Weather Station on Ellesmere Island, Nunavut. This investment is designed to support critical repairs and necessary upgrades such as the runway, sewage, and ventilation. There was also a commitment of up to $7.9 million over 5 years to provide support for Canada's claim to its continental shelf in both the Arctic and Atlantic Oceans.
Finally there a commitment of $34 million over 5 years for Global Affairs Canada to enhance Canada's global Arctic leadership by, " creating the first Arctic Council-related permanent secretariat in Canada (for the Sustainable Development Working Group)."