Canada's 2018 Federal Budget: Arctic Analysis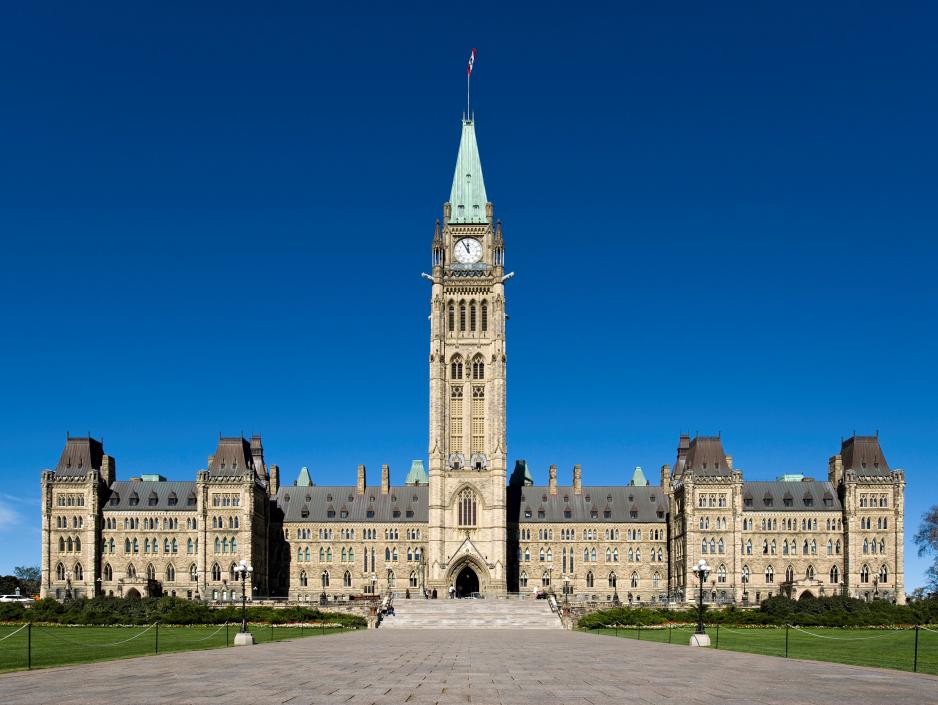 Canada has released their 2018 budget, and although the focus is not heavily on the North, there was significant funding for several key pieces, including a total of $509.5 million over 10 years for Inuit priorities.

Canada has released their 2018 budget, and although the focus is not heavily on the North, there was significant funding for several key pieces, including a total of $509.5 million over 10 years for Inuit priorities.
Canada released its 2018 budget last week. The main focus of this budget is around gender equity in Canada, but there were some very interesting notes when it came to the North and Indigenous Peoples as a whole in the country. The importance of the Inuit-Crown relationship was seen through the more than $500 million promised to Inuit priorities.
The response from the North was lukewarm. As Inuit Tapiriit Kanatami (ITK) (a non-profit that represents Inuit in Canada) said in a press release, "While Inuit recognize these Budget commitments are not adequate to close the gap between Inuit and other Canadians, we recognize this budget represents a step in the right direction,"


Housing
One of the big takeaways from the new budget is the $400 million over 10 years supporting an Inuit-led housing plan in the Inuit regions of Nunavik (northern Quebec), Nunatsiavut (northern Labrador) and Inuvialuit (northern Northwest Territories).
Last year's budget had already committed $240 million over 10 years for housing in Nunavut so this money is an addition to that. That means that the commitment to housing now spans across the Inuit Nunangat.


Childcare and Health
There were some important points for further investment in childcare and specifically health in the North. One of the most important lines was the $27.5 million over five years that would help deal with the high rates of tuberculosis in Inuit communities. According to the budget the tuberculosis rate among Inuit in 2015 was 270 times higher than the average Canadian.
A further $82 million over 10 years is designed to help co-create a Inuit Health Survey which will provide a better view of the health of Inuit. In the press release by Natan Obed, the head of ITK he,"highlighted a multi-pronged approach to fight tuberculosis, focusing on community outreach, awareness, and addressing root causes of poor health such as food and housing security, though he stressed the group had not yet finalized details."
Childcare in the North was also mentioned. Specifically with a focus on attempting to increase access to the Canada Child Benefit, the government recognized the challenges of living in remote and northern communities. To help Indigenous Peoples access these funds and additional $17.3 million over three years was included.


Science and Innovation:
Science and Innovation also played a real role in the funding heading North. With $20.6 million over four year, starting next year, to POLAR Knowledge Canada. The funding is going to help support the new Canadian High Arctic Research Station (CHARS) building.  This research station, which is found in Cambridge Bay, is meant to position Canada along the cutting end of Arctic research.


Economic Development:
The Federal Government is also going to extend core funding to the Canadian Northern Economic Development Agency (CanNor) next year. This means $20 million per year on a continual basis will be set aside to help with economic development programming in the North.


Skills Training:
There was also a proposal to invest $161.2 million over five years in the Inuit stream of the Indigenous Skills and Employment Training Program which helps support job training.


Treaty negotiations
On a more Pan-Canadian note, the government has decided that it will now help fund Indigenous participation in the negotiation of Treaties. In the past, this was done on a loan basis, with the expectation that Indigenous groups repay the government. The government has now decided that it will ensure that Indigenous Peoples are financially supported in their negotiation of Treaties. This may have a large impact in Northern regions where several important negotiations are still ongoing.
The 2018 budget is a step in the right direction. With a focus on housing and health, it seems clear that the priorities of many northerners are being taken into account. There is also an investment in science and innovation as well as economic development. Overall, from the North, the reception has been marginally positive and people look forward to the government following through on many of these promises, and those made in the 2017 budget.