Canada to Build Two New Icebreakers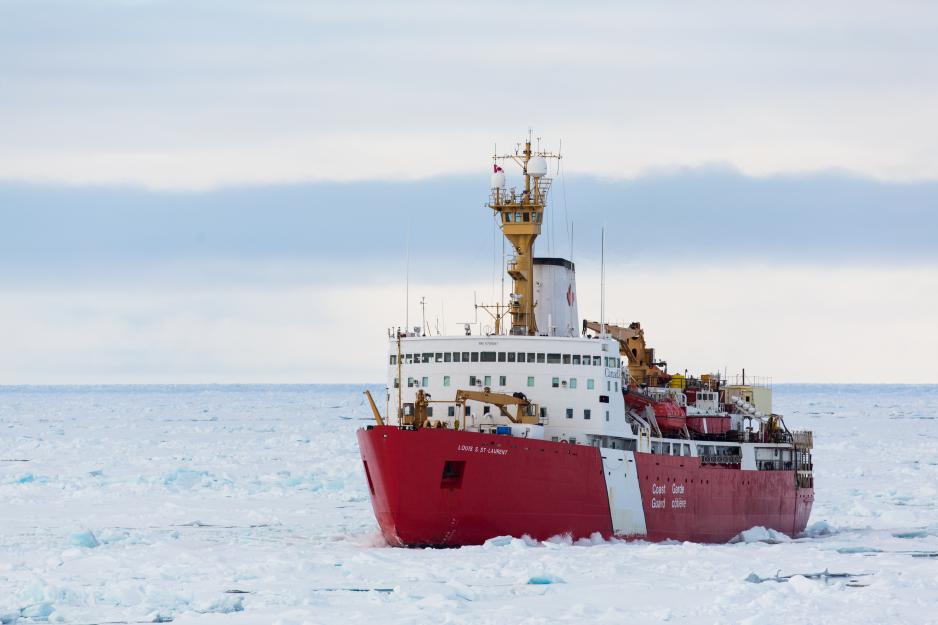 The Canadian Government announces construction of two polar icebreakers. The icebreakers will enhance Canada's Arctic presence and generate jobs at Canadian shipyards, the Governent says.
"The new Polar icebreakers will be a game-changer for Canada's marine industry–both in their construction and the difference that a stronger presence in the Arctic will make", says Bernadette Jordan, Minister of Fisheries, Oceans and the Canadian Coast Guard, in a press release. 
The Canadian government Thursday announced it will add two new heavy icebreakers to its Coast Guard fleet. 
The icebreakers will be built in Vancouver and Quebec shipyards. It is estimated that the construction of the ships will generate approximately 300 jobs per vessel at the shipyards, and 2,500 jobs across the marine supply chain.
Both new polar icebreakers will have capacity and ability beyond that of Canada's current largest icebreaker, the CCGS Louis S. St-Laurent.
"Two Polar icebreakers will give Canada a year-round presence in the Arctic to help protect mariners, safeguard our marine environments, ensure the safe and efficient movement of ships, and protect our borders. At the same time, we are continuing to build a thriving domestic shipbuilding industry, creating thousands of jobs and generating economic growth and prosperity in communities across British Columbia and Canada", Jonathan Wilkinson, Minister of Environment and Climate Change, says. 
"The ruling Liberals, citing the need to boost Canada's Arctic footprint as global warming opens up the region, said at least one ship would be ready by 2030 when Canada's sole existing ice breaker will be 62 years old", Reuters writes.  
The news paper adds that the icebreakers will be build in two politically influential provinces that will help decide an election considered likely this year.
Quick Facts
Canada's Coast Guard currently has 18 icebreakers of varying sizes and capability, which is the second largest icebreaking fleet in the world. The largest is the CCGS Louis S. St-Laurent, which will continue to operate through the next decade.
In 2019, the Government of Canada announced an investment for the renewal of the Canadian Coast Guard fleet with funding of $15.7 billion for up to 18 new large ships, additional funding for up to six Program icebreakers, as well as investments of over $2 billion in vessel life extension, refit, and maintenance work for the existing fleet.
The Government of Canada's National Shipbuilding Strategy is a long-term, multi-billion-dollar program focused on renewing the Canadian Coast Guard and Royal Canadian Navy fleets to ensure that Canada's marine agencies have the modern ships they need to fulfill their missions, while revitalizing Canada's marine industry, creating good middle-class jobs and maximizing economic benefits across the country.
To date, three Offshore Fisheries Science Vessels (OFSV) and 18 small vessels have been delivered to the Canadian Coast Guard under the National Shipbuilding Strategy along with two refitted Medium interim icebreakers.