Canada aims to improve Arctic surveillance capabilities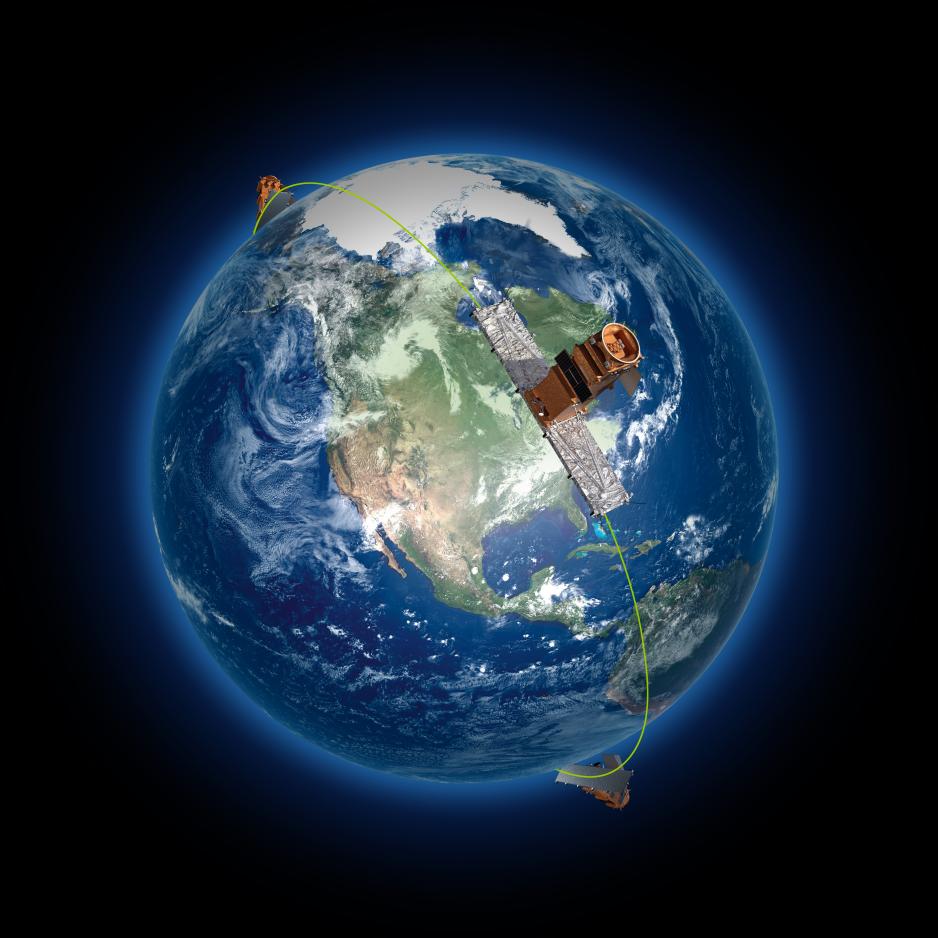 Canada set to improve Arctic situational awareness.
The Canadian Department of National Defence recently announced a dozen new contracts that aim to boost Canada's space-based earth observation capabilities. One of the major goals is to improve monitoring and surveillance in the Arctic in order to improve situational awareness and support missions in the region.
These contracts, awarded to eight different companies across Canada, focus on ensuring that the Canadian Armed Forces and their allies have access to timely and relevant information to support intelligence, surveillance, and reconnaissance missions.
Specifically, the goal of these projects is to facilitate tasking and collection of information, as well as to make processing, exploitation, and dissemination of this information more efficient.
Improving the military's space-based assets
This announcement comes shortly before Canada is set to launch a series of Earth observation satellites in early 2019. Building on previous programs, the upcoming RADARSAT Constellation Mission (RCM) will provide up to four "visits" per day of the Arctic enabling consistent and up-to-date information.
Using synthetic aperture radar, RADARSAT satellites can produce high quality images in the dark and in adverse weather conditions (including cloud, smoke, and haze) making them an invaluable asset in the Arctic.
In addition to high quality imagery, these satellites will be able to track ships of 25m of length as they pass within 2,000km of Canada's coast. One of the recently awarded projects, developed by C-CORE, aims to evaluate this ship-detecting ability and develop a multi-satellite data classifier to better distinguish between ship and non-ship targets.
Speaking to the military potential of these contracts, Defence Minister Harjit S. Sajjan highlighted the significance of data in modern warfare:
"Having state-of-the-art joint intelligence, surveillance and reconnaissance tools is critical for the Canadian Armed Forces to complete their missions."
Strong, Secure, Engaged
This announcement is in line with Ottawa's most recent defence policy—Strong, Secure, Engaged—which, among other things, aims to enhance Canada's Arctic capabilities.
Highlighting the importance of the Arctic both within Canada and internationally, the defence statement notes Russia's ability to project force into the region and challenge NATO's collective defence posture.
To counteract this and improve NATO's ability to engage in the Circumpolar North, the policy highlights the significance of space-based observation capabilities in providing situational awareness and in supplementing the existing North Warning System.
Part of a larger investment in the Arctic
Beyond improving satellite surveillance of the region, Ottawa has sought to invest in the Arctic capabilities of the Canadian Armed Forces in other ways.
These include the somewhat controversial Arctic Offshore Patrol Ships. While the contract was originally scaled back from a possible eight ships in total, the federal government recently announced that it would exercise the option to purchase a sixth.
Another project, the long delayed-Nanisivik naval facility is set to open next summer—12 years after it was initially announced. Designed to facilitate navy and coast guard operations in Northern Canada, the facility will operate as a year-round fuel depot.
Various branches of the Canadian government have also explored the idea of using unmanned drones to patrol the Arctic. A minor controversy erupted earlier this year when rumours circulated that Ottawa was considering buying un-flyable used drones from Germany—an option that was ultimately not pursued.
The defence policy also calls for new Arctic land vehicles but little information has emerged so far on the subject.
Civilian applications
There are also significant civilian benefits stemming from these contracts. The upcoming RCM will be able to, for example, detect centimeter changes in ground subsidence or ice thickness.
One of the contracts awarded to AstroCom Associates Inc. will further explore this capability by investigating the feasibility of detecting ocean waves in sea ice.
Other applications include monitoring infrastructure such as pipelines, geo-hazard tracking, and following glacier motion.