Bezos and Gates-Backed Mining Company Prepares to Drill in Greenland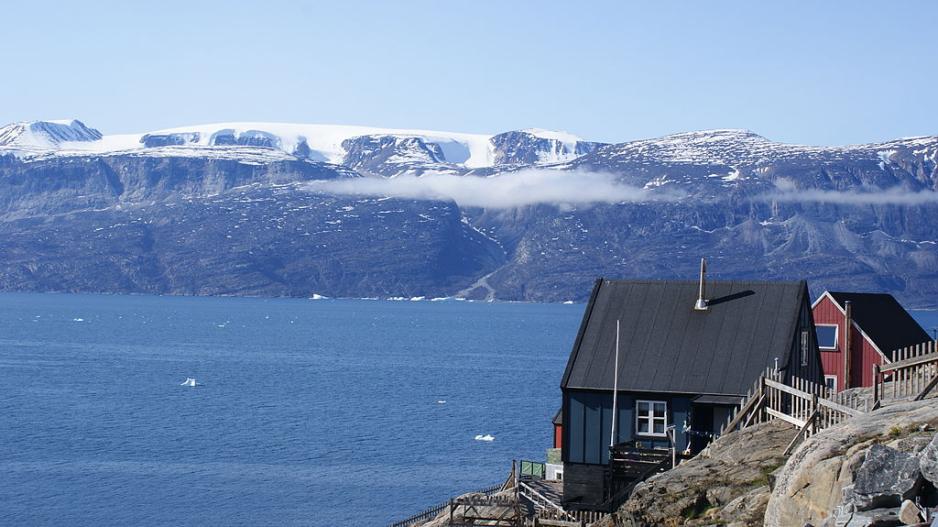 A mining exploration startup backed by billionaires Jeff Bezos and Bill Gates is planning to start drilling for rare minerals in western Greenland later this year.
The company, called KoBold Metals, states that it is focused on finding "materials critical for the electric vehicle and renewable energy revolutions," and it has a 51 percent stake in the Disko-Nuussuaq project on Greenland's west coast.
The project is run by London-based company Bluejay Mining, and is approximately 2,776 km², containing large deposits of nickel, copper, platinum and cobalt. Bluejay Mining estimates that the area may contain a substantial deposit of minerals similar to that found in Norilsk, Russia, which is currently home to the world's largest nickel/copper sulphide mine.
Nickel and other metals are used in stainless steel and electric vehicle batteries, and the price for these has risen significantly over the last month after Russia invaded Ukraine, which led to Western sanctions against the aggressor. Approximately 10 percent of the world's nickel comes from Russia.
The objective is to target massive nickel, copper, cobalt and platinum group metals.
Survey by drones
KoBold Metals, which was founded in 2018, works with engineers and data scientists and uses artificial intelligence and machine learning to guide exploration decisions, survey land, and find viable mineral deposits, according to the company webpage.
At the Disko-Nuussuaq project area, the company and its partners plan to use drones to survey the region and drill to depths between 150 and 400 meters where metals can be found, Reuters reported this week. Work is expected to start at the site around summer 2022.
"The objective is to target massive nickel, copper, cobalt and platinum group metals," said Bluejay Mining Chief Executive Bo Steensgaard to Reuters in an interview. Steensgaard also stated that Russia's war on Ukraine and subsequent alienation from the West has demonstrated that Western companies need to develop new metals deposits.
Solid investors
In February, KoBold raised $192.5 million, which will be used to power AI and search for minerals.
The startup has a large list of investors, including Norwegian energy company Equinor, the massive BHP mining group, which is the world's largest mining company by market value, the Canadian Pension Plan Investment Board, investor Scott Belsky, who is chief product officer at Adobe and Lyft, Silicon Valley venture capital firm Andreessen Horowitz, and Ray Dalio, who founded the world's largest hedge fund called Bridgewater Associates. 
Using machine learning as well as the more traditional methods of soil sampling and drilling, KoBold hopes to find and exploit metals deposits deeper underground than those which are normally accessed.
Different approach
According to Connie Chan, a general partner at Andreessen Horowitz, KoBold aims to build "a Google Maps for the Earth's crust."
"It's very much just a different approach to mining; a long-term, science-driven way to mine," Chan told the Wall Street Journal in an interview last September.
The Wall Street Journal reports that KoBold is currently working on exploration projects in the United States, Canada, Australia, Greenland and Zambia.