Newletter:

The Attractive Arctic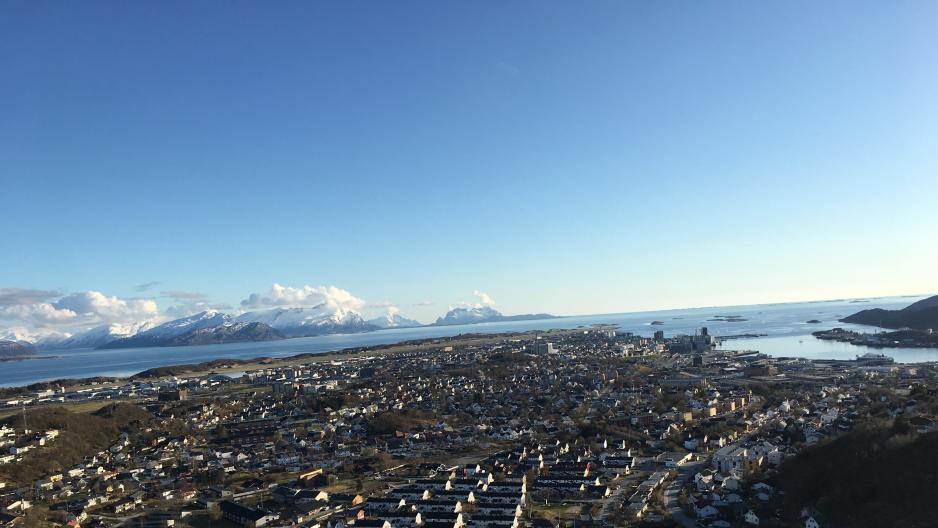 Dear High North News reader! Many want a piece of the Arctic, be it experiences, research, investments or simply the good dialogue. Here is last week as seen from the High North.
The North is where it happens! Just ask our Editor-in-Chief Arne O. Holm, who has left the Norwegian-Russian border and driven his office-on-wheels on towards new adventures.
Holm and his mobile office have a.o. visited merited musher Roger Fossøy, who feels the pandemic in everything he does.

And in Nyksund, Sea Safari Øksnes prepares for a new season with adventure-seeking visitors from Norway.

Before leaving the border in Pasvik, the Editor-in-chief had a talk with Border Commissioner Jens-Arne Høilund, who is in charge of solving any potential border conflict with Russia.
Meeting place
While political contact between Norway and Russia in some areas has increased since 2017, there is still little military and defense-political contact between the two countries.

The Arctic is still an attractive meeting place between the East and the West. In the coming week, nine Arctic ambassadors meet at this year's High North Dialogue conference in Bodø, Norway. All the eight Arctic states are represented, plus the EU.

We also note that Russia improves its infrastructure in the Arctic following what it argues is increased NATO military activity. You can also read about the digital exercise recently held to strengthen circumpolar cooperation in search and rescue in the Arctic.
China tests its winter skills during a military competition in Russia, and that causes reactions. "Beijing clearly wants to learn how to operate in extreme cold and polar environment", Elizabeth Buchanan at the Modern War Institute says to High North News.
"Everybody" wants to go north
Japan, like so many other states, wants to be part of what happens in the High North. In 2021, the country will build a new icebreaker to conduct research in the Arctic.
Germany has also turned is gaze to the North. Andøya Space has signed a 20-year exclusive agreement with German Isar Aerospace about launching satellites. CEO Odd Roger Enoksen is excited and says the new agreement is a milestone achievement.
The Arctic Circle conference, one of the major international conferences on the Arctic, has launched a new global environment award of € 100,000. Read more about it here.

There is just one Corona news story towards the end: New dates set for the Arctic Winter Games due to the pandemic. Dare we hope that this may be one of the last events to be cancelled or postponed due to Covid-19?

At High North News, we keep our fingers crossed. Meanwhile, the High North Tour 2021 rolls on through wonderful sunshine, dense snowfalls and North Norwegian hospitality. 


Enjoy your weekend, wherever you are!
Kind regards,
Trine Jonassen,
News Editor, High North News