Astri Edvardsen to High North News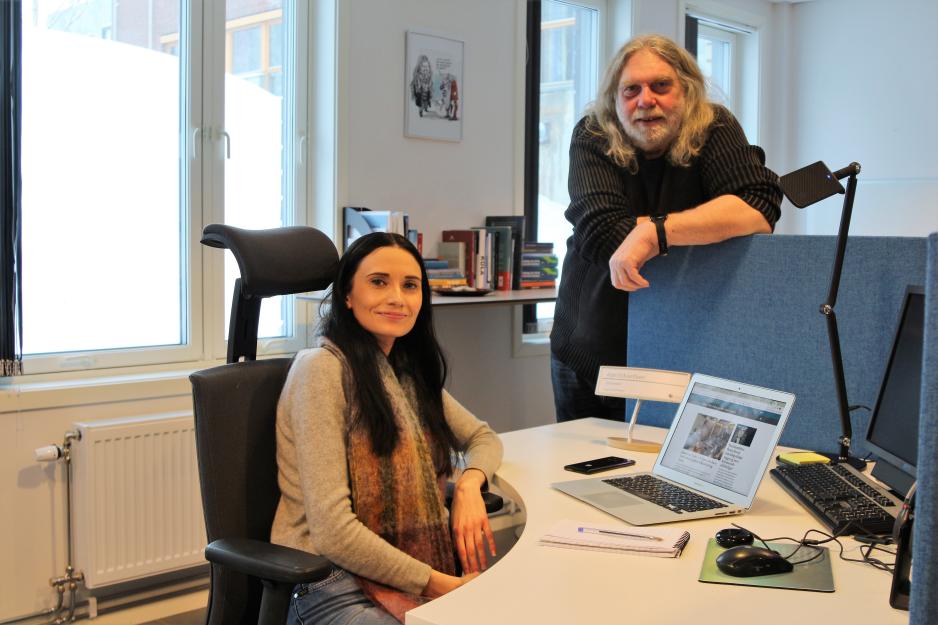 Political scientist, Russia expert, and Tromsø native Astri Edvardsen (31) is the new journalist at High North News and started her new job in January. "With Astri onboard, we strengthen our editorial High North competence", says Editor-in-Chief Arne O. Holm about Edvarsdsen, whose background also includes journalism.
High North News started the new year strengthening its staff. With the hiring of Astri Edvardsen, whose background includes journalism, the paper moves even stronger into international news about security politics, in-depth interviews, and analyses of the High North.
Edvardsen holds a master's degree in political science from the University of Tromsø, with special emphasis on the High North, the Arctic, Russia and the relationship between Russia and the West. She refers to having a particular interest in Norway's eastern neighbor, with studies in Russian politics, history, society, and language.
Edvardsen comes from a career in magazine journalism and information work in Tromsø. She started her new job working from her home office in January, however, the plan is for her to move to Bodø now that society is opening more up again after the pandemic.
On the wish list
When this job as a journalist with special emphasis on the High North came up, Edvardsen was in no doubt about applying.
"The two red threads in my background – journalism and political science – meet in this job. Following on from that, High North News is a fantastic platform for writing about the High North, the Arctic and Russia, all of which I am most interested in", Edvardsen says.
She says that working both in journalism and analytically with the Arctic has long since been on her wish list.
"This is in many ways a wonderful new job for me also in light of my personally strong anchoring in the North and my great like for the paper's work", Astri Edvardsen says.
Renewed insight
Editor-in-Chief at High North News Arne O. Holm is well pleased with the solid new addition to its editorial staff.
"With Astri onboard, we strengthen our editorial High North competence. Her professional background provides us with renewed and updated insight, not least in the understanding of the security policy development between the East and the West. Our goal is always to be leading in analyses and news from politics and business in the Arctic and the High North. Therefore, I am very glad that we have Astri embark on our team", Holm says.
About High North News
High North News is an international online newspaper about politics, business, and creation of wealth in the High North, published by an independent editorial staff at the High North Center at Nord University.
The regular staff counts five people based in Bodø, Norway. However, the paper also has international stringers around the world.
More from Astri Edvardsen
This article was originally published in Norwegian and has been translated by HNN's Elisabeth Bergquist.