Arctic Shipping Cooperation Between Iceland and Greenland Faces Legal Challenge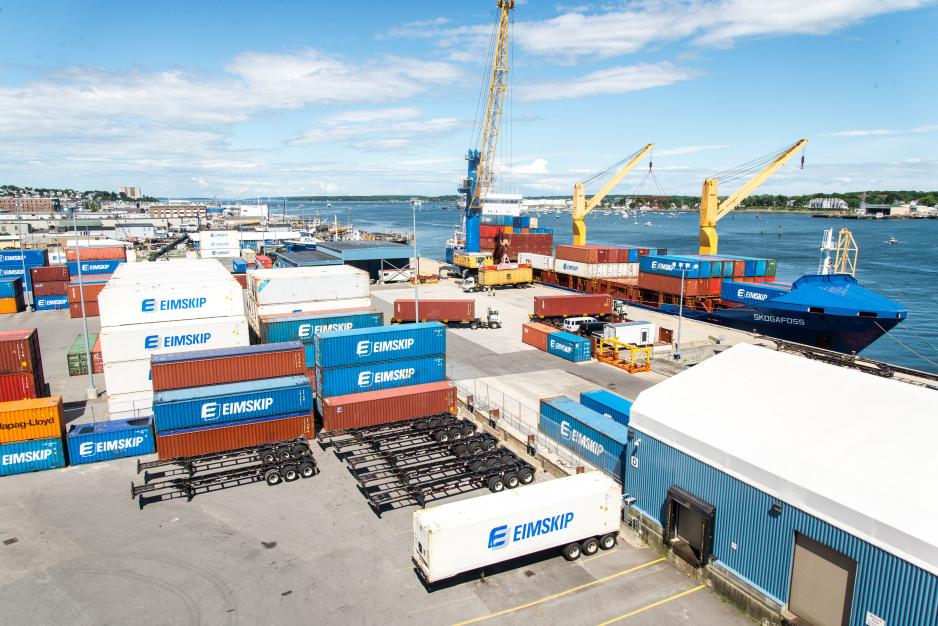 While much attention surrounding Arctic shipping is focused on the transport of oil and gas on Russia's Northern Sea Route, smaller-scale intra-Arctic shipping in the North Atlantic has been growing as well. One of the latest cooperations, between Icelandic container shipping company Eimskip and its Greenlandic partner Royal Arctic Line, is now facing a regulatory challenge.
The two companies had received approval last month from the Icelandic Competition Authority to engage in a vessel-sharing agreement on certain routes between Iceland and Greenland. However, Samskip, another Icelandic shipping operator, submitted an appeal to the Icelandic Competition Authority arguing that the agreement violates antitrust laws.
Eimskip, the country's oldest shipping company, has continuously expanded its operation in the Arctic and North Atlantic over the past decade. In April it had received approval to share vessels with Royal Arctic Line and optimize capacity on routes between the two islands.
The agreement was seen as a significant step for the further development of growing intra-Arctic shipping and and confirm Iceland's aims to become a destination for the growing amount of traffic inside the Arctic. A free trade agreement with China, signed in 2014, and the recent announcement by Bremenport, a German port operator, to build a large port in Finnafjord, in north-eastern Iceland, point in the same direction.
Samskip challenges cooperation
The Icelandic Competition Authority (ICA) approved the agreement and granted a waiver until 2024 even though it violated parts of the Icelandic Competition Law Act. This week Samskip appealed the ICA's decision stating that the exemption was in violation of the current law. Eimskip is expected to respond to the legal challenge by the end of the week and the ICA will issue a response within six weeks. "Eimskip is of the opinion that the appeal is unsubstantiated and will continue its preparation for the cooperation," the company stated.
The cooperation aims to open up sailing routes to and from Greenland and connect the island to international markets and Eimskip's sailing system of weekly services. Part of the agreement is the procurement of three new ice-class 2,150 TEU container vessels to upgrade capacities between Greenland, Iceland, the Faroe Islands and Scandinavia.
These new vessels, on order from China Shipbuilding Trading Company and Guangzhou Wenchong Shipyard for $32 million each, will be around 50 percent larger than any other vessel the company currently operates and are seen as a further sign to expand Eimskip's Arctic and North Atlantic operations.
The vessels, which are expected to enter into service in 2019, are designed and built to the conditions in the North Atlantic and abide by the International Maritime Organization's Polar Code. The vessels will emit less Nitrogen Oxide (NOx) and Sulphur Oxide (SOx) than Eimskip's current vessel due to built-in scrubber systems, the company explains.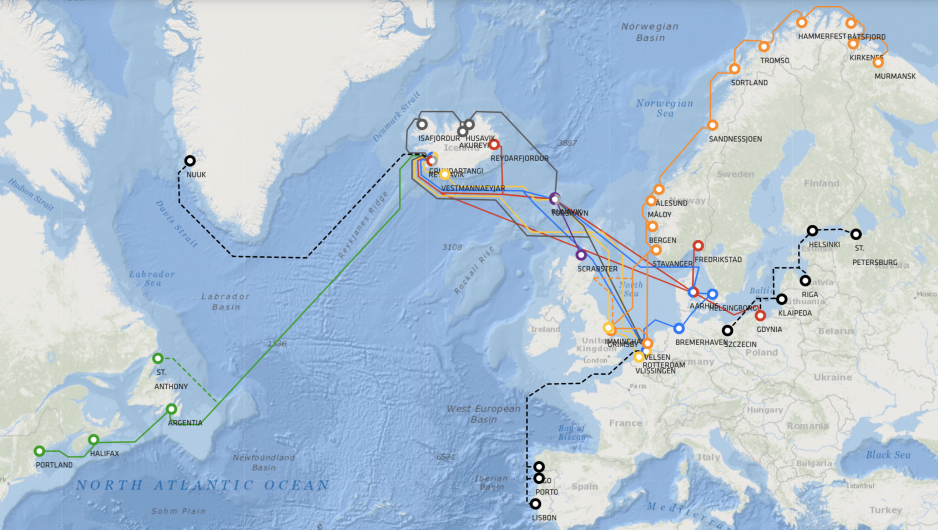 Connecting Iceland to North America
Eimskip has been at the forefront of Arctic shipping, connecting Iceland to the American continent via the North Atlantic. The company relocated its operational hub from Norfolk, Virginia to Portland, Maine in 2013 and signed a five-year lease for a 6,000 square foot warehouse in the terminal. Initially Eimskip operated a bi-weekly service but upgraded to 31 voyages in 2016 and began weekly service in 2017. With its dense network Portland gained access to ports as far north as Murmansk in Russia and as far south as Lisbon, Portugal.
Traffic to Maine's only shipping container terminal has since tripled and proven a boon to the local economy, in large part to Eimskip's operations. The company's weekly service between Iceland and Portland, includes port calls in Halifax, Canada and in Newfoundland. Last month the company began using a larger and faster 461-foot container ship – in fact the largest vessel to ever call in Portland.
The company's shipping operations coming out of Iceland have surpassed expectations and connect Iceland and Portland to Southeast Asia by transferring containers in Halifax and shipping them onwards aboard vessels by French shipping company CMA CGM.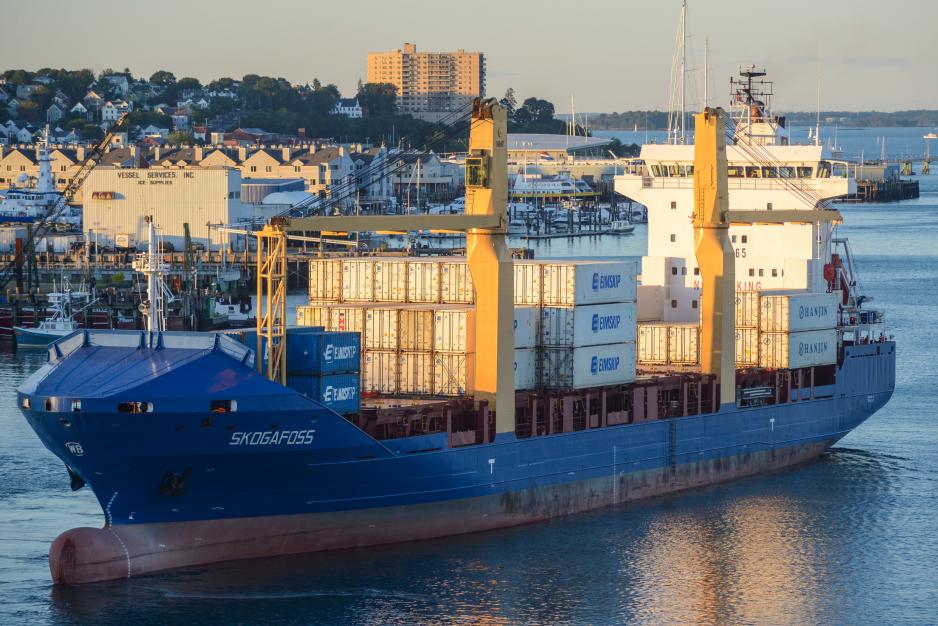 In total three vessels, with a combined capacity of 2,309 containers, sail on the Arctic-North Atlantic route with further capacity increases already in the works. "We expect the market to grow," explained Andrew Haines, head of Eimskip USA. "We are working on plans looking at larger ships going forward, possibly a year or two from now."
In fact, while the company has faced economic pressure in its European operations its North Atlantic service has been a driver for growth now accounting for 6 percent of its shipping volume.
While overall shipping volumes of these initiatives cannot compete with massive shipping operations occurring along Russia's Arctic coastline, small and medium-scale regional logistics cooperations like those between Eimskip and Royal Arctic Line and Portland illustrate that economic opportunities exist throughout the Arctic shipping sector.