Arctic development projects: Do it right the first time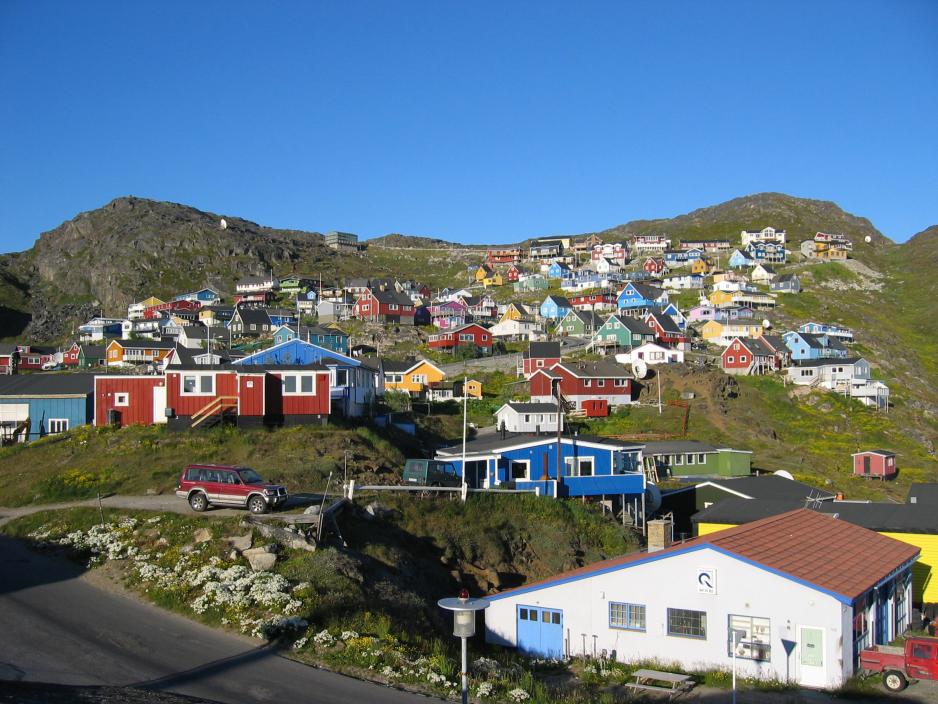 A new tool to facilitate the communication between companies and stakeholders could help to develop better projects from the beginning.

A new tool to facilitate the communication between companies and stakeholders could help to develop better projects from the beginning.
Karin Berentsen, founder and CEO of the startup, Kaisa Consulting AS is currently developing the Arctic Regulatory Checklist Tool (ARCT RegTech), a decision support tool to manage risk, compliance and social expectations. The vision is to "make the right decisions from day one" on behalf of society, environment and business.
The future of Arctic development?

One of the goals of ARCT is to lead to better informed decisions and stop "no-go" projects earlier in their development.
"According to Guggenheim's estimates, there will be infrastructure needs worth one trillion dollar in the Arctic in the next 15 years", says Berentsen.

The ARCT tool could be used to get better developments from the beginning:

"To do it right the first time and to better understand what it takes to do business in the Arctic."

Even though
ARCT
is focused on the Arctic, Kaisa Consulting is planning to expand the tool's use after testing.

"If it works in the Arctic, it would definitely be helpful internationally", affirms Karin Berentsen, founder and director of Kaisa Consulting and owner of ARCT. After a test phase in the Arctic, it will be easier to implement in other geographical areas. For a quicker development and speed to market, as well as scalability to other markets, Berentsen would like to involve more investors.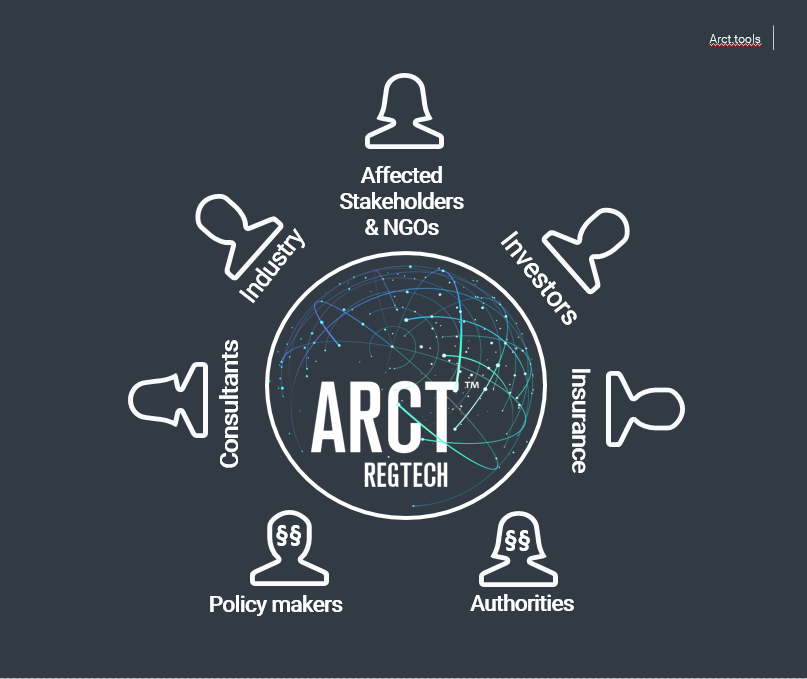 Kaisa Consulting's various partnerships include the Ramboll Group, the Arctic Slope Regional Corporation (ASRC) in Alaska, DNV GL (Det norske Veritas), and universities associated with the University of the Arctic (UArctic). Berentsen is also in talks with WWF about a possible collaboration and is supportive of their play/tool IDEEAS which she believes should be used as as a tool by affected stakeholders and businesses, together, as early as possible in any project.


Prized start-up
When first presenting her idea in 2015 to Ramboll, a sustainability consultancy headquartered in Copenhagen, and Lars Kullerud, president of UArctic, Berentsen had in mind a project for comparative compliance. What started out as a research project, developed into a business project when Kaisa Consulting met with Innovation Norway during the 2016 Arctic Frontiers.
Since then, the ARCT project has attracted significant interest in the innovation start-up scene in Norway. In February Kaisa Consulting was awarded 300 000 NOK for a Pilot project. Last September, Kaisa Consulting was granted an additional 1.5 million NOK by Innovation Norway to develop the ARCT decision support tool.
Now, the consultancy is among the selected ten start-ups at the ITSA Tech Startup Accelerator, in Stavanger. Previously, Kaisa Consulting was one of four start-ups that made it to the December 2016 Angel Challenge Investor Finale in Oslo. ARCT was also one of the project ideas selected for the incubator program by Stavanger Nye Muligheter.


Inspired by differences between Alaska and Norway
The idea to the project formed during Berentsen's work as Regulatory Compliance Manager for Statoil in Alaska, where she was responsible for the company's Permitting and Stakeholder Engagement. She gained a broad experience on the communication between the company, affected communities and other stakeholders.
Her steep learning curve included experience with local community meetings, where the regulatory system and the Norwegian way of working was often questioned. She further learnt there was a lack of online tools and that business and stakeholders relied on experts' tacit knowledge. Her belief in a better way to spur growth in Arctic communities eventually led to the development of ARCT.


"In Native communities in Alaska, they were particularly interested in the Norwegian system and way of working, because they thought it is better than the U.S. system", Berentsen explains.

"The two systems work in different ways, but they are very similar in their goal to take care of the environment." 
Whereas the U.S. has a prescriptive approach, where the letter counts, Norway focuses on a risk based approach. Although both systems have similar goals, they  evolved differently because of the countries' history."

Berentsen's aim is to explain such differences through ARCT.


Making it easier for businesses not to step on anyone's toes
Impact assessments require public meetings to ensure that communities are heard. However, businesses are often unsure how much is needed to satisfy social expectations in addition to what is required to comply with regulations. Through ARCT, companies could get access to regulatory 'libraries' and case studies to better understand what it takes to do business in the Arctic. 

According to Berentsen, "it's in the interest of business to do it as well as possible with the communities" to keep their 'Social License to Operate'.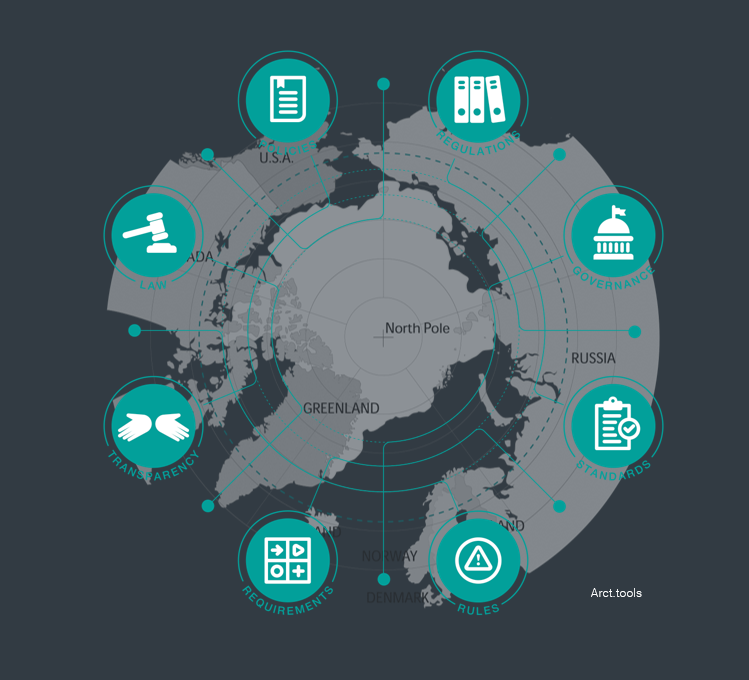 The key point is to ensure that 'no-go' projects are stopped as early as possible and that good projects do not have to face additional hurdles due to the media attention on poor projects.
Collecting expert and local knowledge

During her testing of the ARCT pilot last year, she found that even though experts thought they did not need the knowledge and information provided by ARCT, they soon realized that it facilitates their work and eases the follow-up by juniors with less experience, who are used to and expect to work with online tools. In addition, they welcomed ARCT as a tool for stakeholder communication, facilitated by the option to invite affected stakeholders to work 'around the same table' in a transparent manner.


Acting as a guide for business through their projects, ARCT includes case studies that experts have gone through, best and worst practice examples, and how to best address. It further includes specific insights into what is expected by local communities, traditional knowledge, and the rights of indigenous people.
As an online tool, it also makes it easier to involve people in different locations, which is particularly relevant for remote Arctic communities. The Arctic Economic Council's
broadband strategy
, which will be discussed in Fairbanks, Alaska, at the
Arctic Broadband Forum
in May, comes at a good time.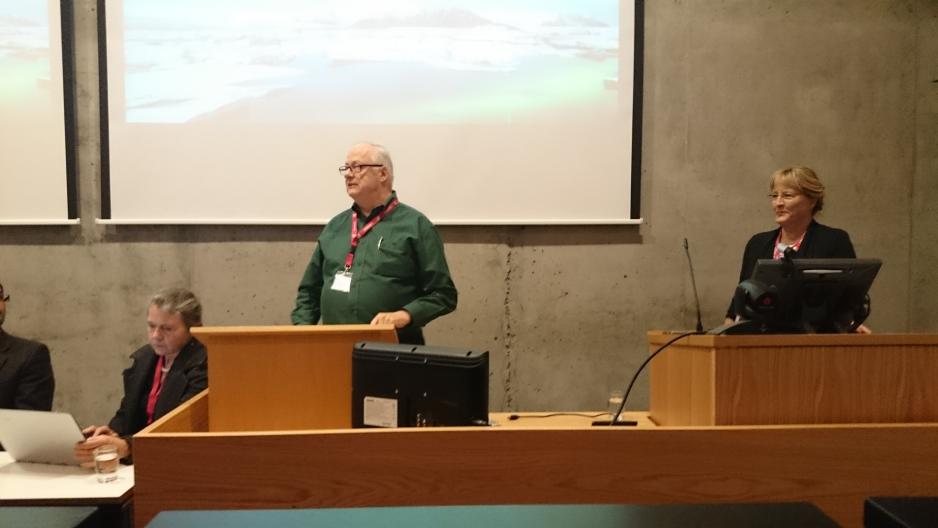 Tri-sector fluency to benefit communities

ARCT aims at a so-called "tri-sector fluency", integrating the concerns and creating value for society, government, and businesses, all the while taking into account environmental issues. Communities and other stakeholders can express their views and concerns. As a result, better projects are carried out for communities, which need the resulting infrastructure development, such as the construction of ports.