The Arctic Council Resumes Some Activities in Mid-June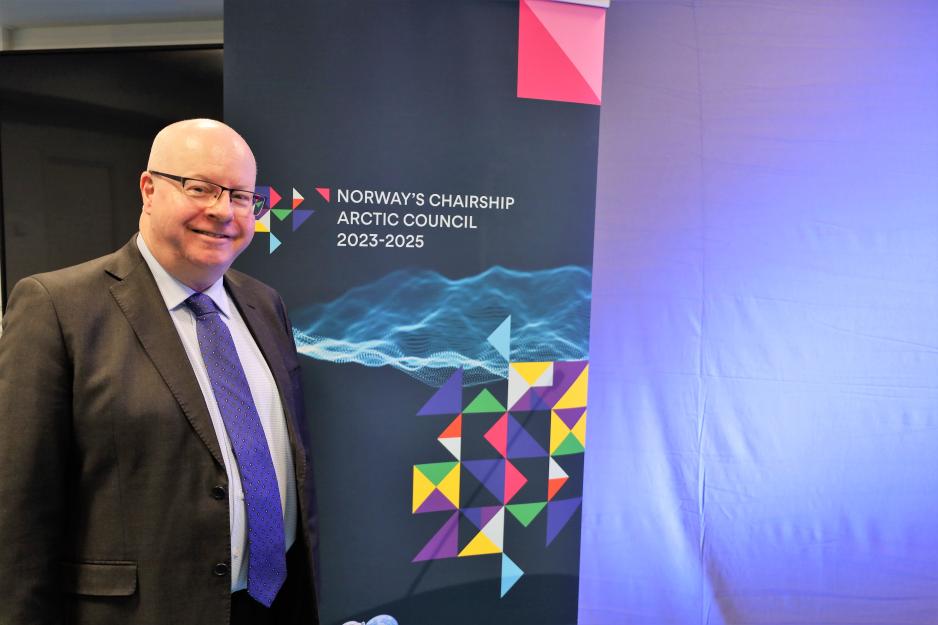 After more than a year of standstill, the Arctic Council starts its meetings again in mid-June.
On 11 May, Norway took on the Chairship of the Arctic Council from Russia in a historic digital event. The 13th meeting of the Arctic Council took place in Salekhard, Russia, and online. The meeting was attended by Senior Arctic Officials for each Arctic state and Heads of Delegations from the six Indigenous Permanent Participant organizations.
The meeting was not a Ministerial meeting, given that Senior Arctic Officials were acting in the ministers' place. Although all cooperation with Russia is still paused, the chairship transfer to Norway means that the over-a-year-long pause is over.
Russia held the chairship for two years, however, all work was paused as a result of Russia's invasion of Ukraine and Russia could not act as leader of the council.
Not business as usual
Now, Norway's new Chair of the Senior Arctic Officials (SAOC) Morten Høglund, announces that the council and its working groups will start meeting again in mid-June.
"A return to business as usual is not possible at this stage, and it will take time before the council is fully up and running. For example, meetings at the political level will not be happening anytime soon. But we hope to get much of the important work of the Arctic Council going again, and Norway will do its utmost to make sure that will happen as soon as practically possible," Høglund says in a statement.
We want to see work started as soon as possible.
He says that Norway will consult with all Arctic States and Indigenous Permanent Participants when determining how to organize the future work of the Council.
"It is important that the process is inclusive, and to make sure that everyone is comfortable with the way forward. We are ambitious, we are eager, and we want to see work started as soon as possible", says Høglund.
Close coordination
Already in mid-June 2023, the Norwegian Chairship team will meet with all Working Group Chairs and Executive Secretaries to coordinate and plan for the work ahead.
"In these challenging circumstances, we believe it is important to have close coordination so that we are all on the same page in finding a way forward. Everything is in place to get things moving again. But it will require work and close interaction with every Arctic State and Permanent Participant in the Arctic Council," says Høglund in the Arctic Council statement.
He says that it is too early to tell what the Working Group - the heart and soul of the Arctic Council - will look like.
"We will consult with everyone in the Arctic Council, and we hope we can shortly announce effective operational guidelines. In the meantime, Working Groups Chairs and secretariats are preparing so that they are ready to go once modalities are clear."
The Norwegian Chairship has announced four priority focus areas: the oceans, climate and environment, sustainable economic development, and people in the North.
"It is my clear understanding that everyone wants the Arctic Council to continue as the main body for Arctic issues and that is a good starting point for the upcoming years," states the Norwegian Arctic Ambassador.