Arctic on the Agenda when NATO Secretary General Visits Canada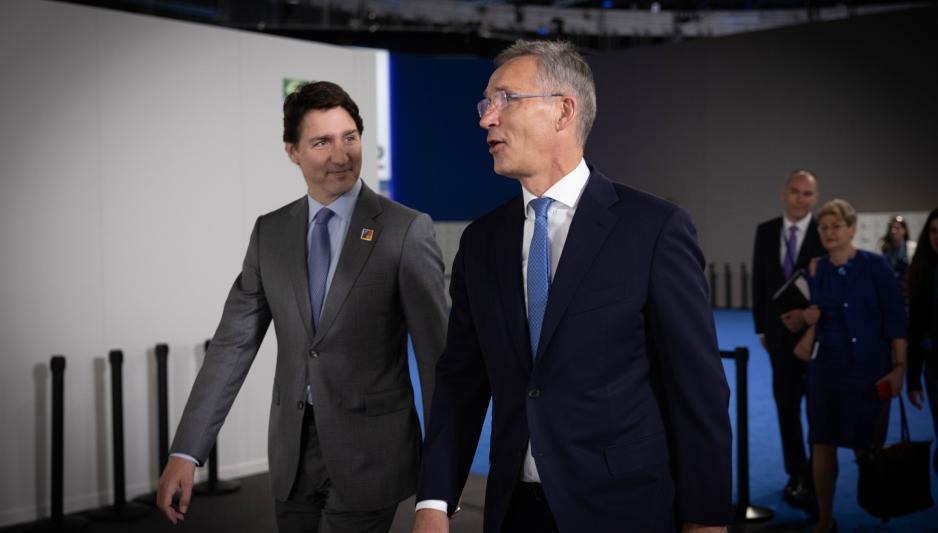 This week, NATO Secretary General Jens Stoltenberg is visiting the Canadian Arctic, where heavy investment is being made into continental defense, which will strengthen NATO's northern and western flanks.
Defense and security in the Arctic are among the focal points of NATO Secretary General Jens Stoltenberg's visit to Canada this week. 
The visit includes a stop at Cambridge Bay in the region of Nunavut, in the Canadian Arctic. There, the Canadian Prime Minister and Jens Stoltenberg will visit one of the stations of the joint United States and Canadian early-warning radar system, North Warning System, which provides surveillance of North America's northern approaches.
The radar system is part of the North American Aerospace Defence Command (NORAD), an American-Canadian defence organisation responsible for monitoring and alerting of threats against the airspace over North America.
As High North News recently reported, Canada plans to invest C$ 4.9 billion to modernize continental defenses over the next six years. This is the most significant upgrade of NORAD from a Canadian point of view in almost four decades, according to Anita Anand, Canada's Defense Minister.
"There is a pressing need to modernize Canada's NORAD capabilties", the Defense Minister added, referring, among other things, to new technologies such as hypersonic weapons and advanced cruise missils being developed by competing states. 
The modernization plan, which contributes to strengthening NATO's western and northern flanks, will be a topic of discussion when Trudeau and Stoltenberg visit the Cold Lake fighter base in Alberta, the Canadian Prime Minister's Office notes in a press release.
This article was originally published in Norwegian and has been translated by Birgitte Annie Molid Martinussen.