Analysis: Is Operation Nanook Still Relevant in Canada?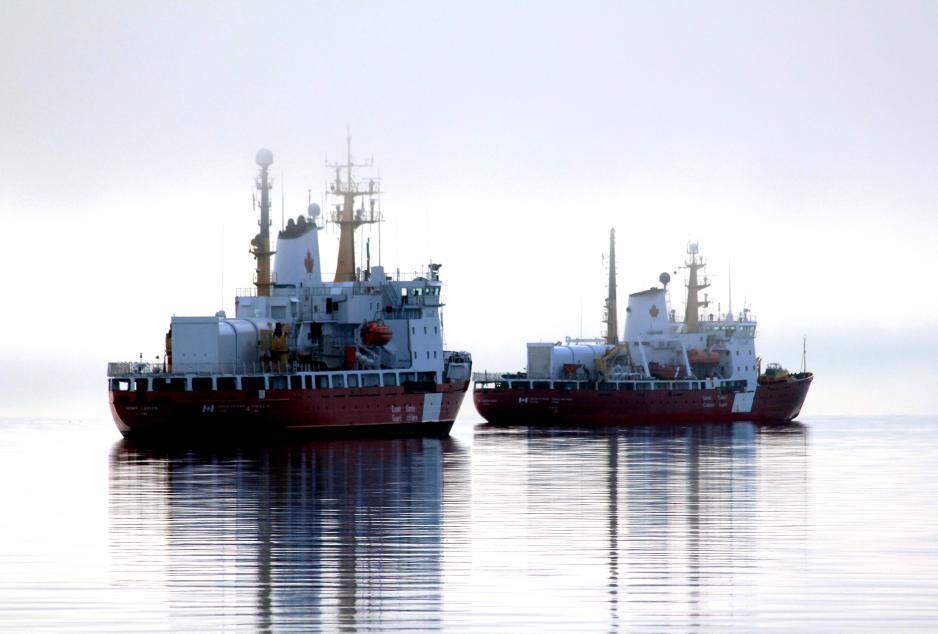 With Prime Minister Trudeau heading to south instead of the north and a cruise ship crossing the Northwest Passage, is Operation Nanook more or less relevant than ever? Read more in HNN's correspondent Mieke Coppes analysis.

With Prime Minister Trudeau heading to south instead of the north and a cruise ship crossing the Northwest Passage, is Operation Nanook more or less relevant than ever?
Every year in the summer, hundreds of soldiers descend upon northern towns and participate in Operation Nanook.  For those unfamiliar with Nanook, it has been happening since 2007 and is one the largest sovereignty operation in Canada's North.  This year's operation is happening in Rankin Inlet, Nunavut as well as Haines Junction, Yukon and Whitehorse, Yukon.  It started August 21st and will come to completion on the 2nd of September and will have three international military observers: France, the United States, and the United Kingdom.  
According the Canadian Government, Operation Nanook has several objectives including, "To assert Canada's sovereignty over its northernmost regions," and, "to enhance the Canadian Armed Forces' ability to operate in Arctic conditions."  This yearly operation is an opportunity to test and train Canada's military in a northern capacity.  
But there are two reasons why this year's operations should be taken notice of.  First of all, as the Prime Minister's office has confirmed, Prime Minister Trudeau is not and will not be present.  This is an important shift from the previous administration who made it a priority to be North during this time of year; what does that mean for Canadian politics? And secondly, a cruise ship is currently floating through Canada's northern waters.  Both Canada and the United States have worked extremely hard to ensure that this passage is as safe as possible, but the route has intrinsic dangers.  Any unanticipated accident would need to draw on the capabilities that Operation Nanook has already trained Canada's soldiers to respond to.  Is Nanook therefore more relevant than ever?

Where is Trudeau and Why Does It Matter?
When Stephen Harper was Prime Minister, he made it a priority to be seen in the North during Operation Nanook which, as John Higginbotham a senior fellow and the Arctic lead for the Center for International Governance Innovation, said in a recent interview with the HNN, "supported his more somewhat more nationalist line in underlining the security mention of [Canada's] Arctic policy."  

But Prime Minister Trudeau has not yet set his Arctic policy.  What the focus of Canadian policy in the North is, remains to be seen. As Mr. Higginbotham comments, "Canadian Arctic policy still remains to be written for this government, [Trudeau] did not say much about it during the campaign, or the budget, or the speech from the throne, or the appointment of minister, and so forth.  It has not been a high priority so far."
Sovereignty, at least the way that Harper focused on it, does not seem to be the focus of this Canadian government.  Instead the focus seems to have shifted, as is true with much of Prime Minister Trudeau's foreign policy, on multilateralism and cooperation. Mr. Higginbotham comments that, "it used to be that we were mostly concerned about American activities in the Arctic, but that joint statement that Obama and Trudeau issued a couple months ago, talked about a heightened level of Canada-US cooperation in the Arctic." Furthermore, with the importance that Prime Minister Trudeau has placed on the relationship with Indigenous peoples, the focus also looks to shift from military and sovereignty towards social issues and climate change.
But does this signify that Operation Nanook is less important because the government focus is no longer on military sovereignty in the North?  No. As Mr. Higginbotham says,  "whether or not the Prime Minister is there, [Nanook] is invaluable in keeping the Canadian forces focused on sea, air and land dimensions of operations in the Arctic."  Operation Nanook is much more than just a photo opp or an opportunity to focus on the political rhetoric of the day, but on a deeper level this is an opportunity for Canada to prepare for potential disasters in the north and to adequately train in a harsh and often unforgiving climate that many soldiers and people may not have experience in.
What Does the Crystal Serenity Have to Do With It?
Operation Nanook 2014 had two scenarios and one of them feels more relevant than ever.  That scenario, which took place in York Sound, was a simulation of a cruise ship being grounded due to mechanical difficulties. And although the scenario only involved a small ship of 50 people, with the Crystal Serenity (approximately 1000 passengers) sailing through the Northwest Passage, the ability for the Canadian military to react to these types of crisis is crucial.  The fact that Operation Nanook is preparing real-life situations ensures that when some of these situations occur, and the likelihood of that seems to be increasing as fast as the ice is melting, Canadians will be able to respond properly.
"In order to ensure the highest level of safety and security in Canada's North, it is critical that responses to all incidents, whether natural catastrophes or protection of Canada's sovereignty, are properly coordinated and executed," says Brigadier-General Mike Nixon, Commander, Joint Task Force (North). Canadians, through Operation Nanook, are being prepared for what could happen in one of the harshest environments of the world, an environment that is welcoming more and more people as the ice melts and the world warms.  Therefore, ensuring the readiness of Canadian troops, in this way, is more important than ever. 

More than political rhetoric about how Canada treats the North and the value that the government finds there, Nanook, according to Mr. Higginbotham, "draws attention to the military's long-term interest in cooperating with civilians projects like roads, deep water ports, or better charted maritime corridors, or search and rescue up in the Arctic.  The operation is in no way offensive from a military point of view."  Working together with civilians in the north, remains key for any type of success in the region.  The Inuit have long known the lessons of cooperation which are fundamental in surviving in the region, and these are lessons which the military can learn from.  

Operation Nanook may not now be used as a piece of geo-political rhetoric in this Canadian administration, but that does not take away from the significance that it has in preparing Canada for dealing with potential challenges in the north, where the temperature, the remoteness, the darkness and the weather can have dramatic impacts on how to properly and efficiently react.