All Norwegian Military Branches on Joint Exercise in Northern Norway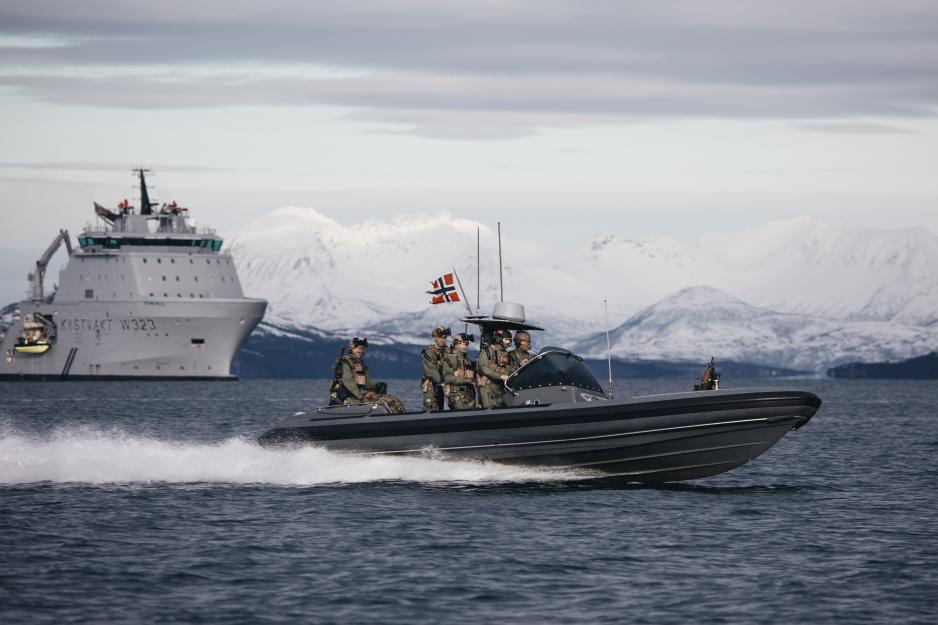 Over the next couple of weeks, all four Norwegian military branches will cooperate on operations behind enemy lines when they are practicing an imaginary attack on Norway.
The exercise Arctic Hawk 21 will play out at land and in coastal areas in Nordland, Troms and Finnmark counties, according to a press release from the Norwegian Armed Forces. The purpose is practicing tactical interaction and maritime operations in an imaginary attack on Norway.
The Norwegian Coastal Ranger Commando will, in close cooperation with other departments of the Navy, the Army, the Home Guard, the Air Force and the Cyber Defense, practice collecting and analyzing information behind enemy lines and present this as intelligence to military chiefs.
"Defending Norway is fresh produce and must be practiced, even during a pandemic. Our ability to cooperate smoothly across divisions within the Armed Forces is a precondition for our contributing with solid intelligence and decision support if we were one day to have to defend an actual attack on Norway", says Chief of the Costal Ranger Commando, Commander Senior Grade Sten Richard Larsen.
According to the press release, the other participants in the exercise are forces from the 1st Corvette Squadron, the Navy's Logistical Command, the Air Force, the Intelligence Battalion, HV-16 [section of the Home Guard], the Coast Guard and the Cyber Defense.
This year's exercise will be conducted with strict infection control measures in place in order to prevent spreading of the Corona virus, according to the Armed Forces.
This article was originally published in Norwegian and has been translated by HNN's Elisabeth Bergquist.