Alaska Indigenous Communities at the Front Lines of Climate Change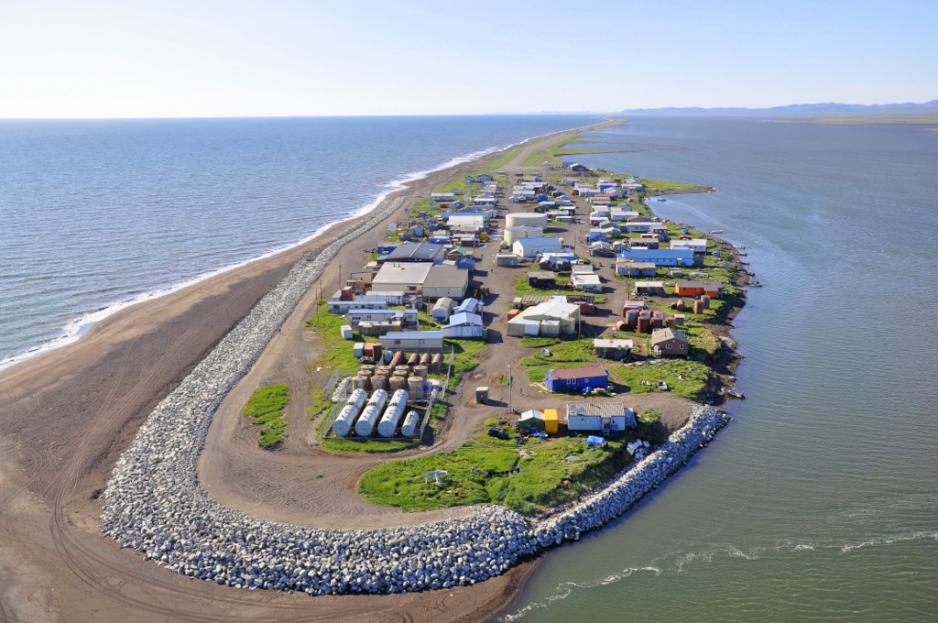 Indigenous communities in Alaska are particularly vulnerable to the socioeconomic and environmental effects of climate change, according to a new US government climate report.
The Fourth National Climate Assessment, a report prepared by 13 US government agencies that came out on 23 November, paints a bleak picture when it comes to the human and economic effects of climate change in the US, some of which are already showing.
The 1500 page long report is the second volume of the Fourth National Climate Assessment, which is a congressionally mandated report, established by the Global Change Research Act in 1990.
Alaska and the US Arctic is one of the regions particularly affected by climate change as it warming faster than the rest of the world, and is thus one of the regions in focus in the report. The damages induced by climate change are particularly seen in the rural parts of Alaska, which are predominantly inhabited by indigenous people.
Climate driven changes
The report points to several climate driven environmental changes that are already seen and will continue to develop over the years to come in Alaska. Thawing permafrost, for example, affects water quality, fish and wildlife habitat as well as buildings, pipeline foundations and roads.
Food storage is also affected, as many indigenous communities store food in underground ice cellars kept cold by surrounding permafrost.
Over 87 % of Alaska Native Communities are affected by coastal and river erosion, with some communities being forced to relocate to safer terrain. According to the US Army Corps of Engineers, 31 communities require partial or complete relocation.
Changing weather conditions and a changing ecosystem is also decreasing food security for many Alaska Native communities, relying on subsistence foods.
Economic costs
The costs of infrastructure damage will according to the report be costly to repair, especially in remote Alaska. The report finds that the costs of infrastructure damage from a warming climate is about $110-270 million per year between 2015 and 2060.
Human health threats
Climate change will not just have economic costs, but also "brings a wide range of human health threats to Alaskans", says the report.
Higher temperatures affect food and water security and leads to new and infections diseases. The increase in wildfires, as well as loss of sea ice on rivers, lakes and the ocean, could lead to direct injuries, such as smoke inhalation or falling through the ice while hunting.
The effects of climate change can also have psychological, social and cultural effects on Alaskans. Uncertainty when it comes to changes to traditions, subsistence food, culture and traditional knowledge, as well as the possibility of relocation have effects on mental health.
"Many Alaska Natives feel a sense of personal loss as the familiar has become unpredictable and sometimes strange", states the report.
Cultural traditions
"In the midst of negative impacts from climate change, Alaska Native communities display remarkable capacity for response and adaptation", underlines the report.
Native communities have already taken some measures, such as expanding networks for sharing of foods and ideas, creating new solutions for food storage or building berms to protect themselves from flooding.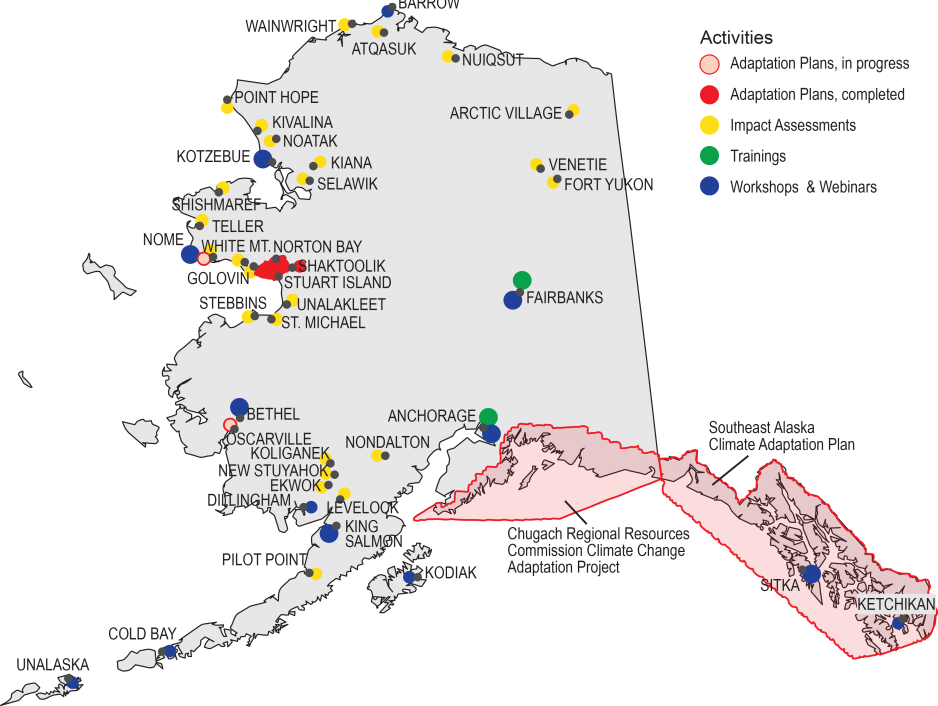 Coordinated efforts
Meanwhile, successful adaptation also includes coordinated efforts by state and federal actors, who need to pay careful attention to local contexts.
There is a need for enhanced communication, coordination and knowledge sharing between communities, scientists and communities and across government bodies at the tribal, community, borough, state and national levels, underlines the report.
Several climate adaptation plans have been created at state level, and local communities have received funding to start adaptation planning. Important adaptation measures include, among other things, shoreline revetment, decision support tools, use of technology and adaptation guidebooks.
Trump burying the report
Meanwhile, US President Donald Trump has stated that he does not believe some of the climate report. The Administration has also been accused of burying the important findings of the report by releasing it on one of the slowest news days of the year – Black Friday.
The National Climate Assessment is mandated by law, but does not provide any direct policy recommendations. In August 2017, the Trump administration dismantled the Advisory Committee that was set up to translate the National Climate Assessment into actual policies.