Alaska Airlines Makes History with Wood-Based Flight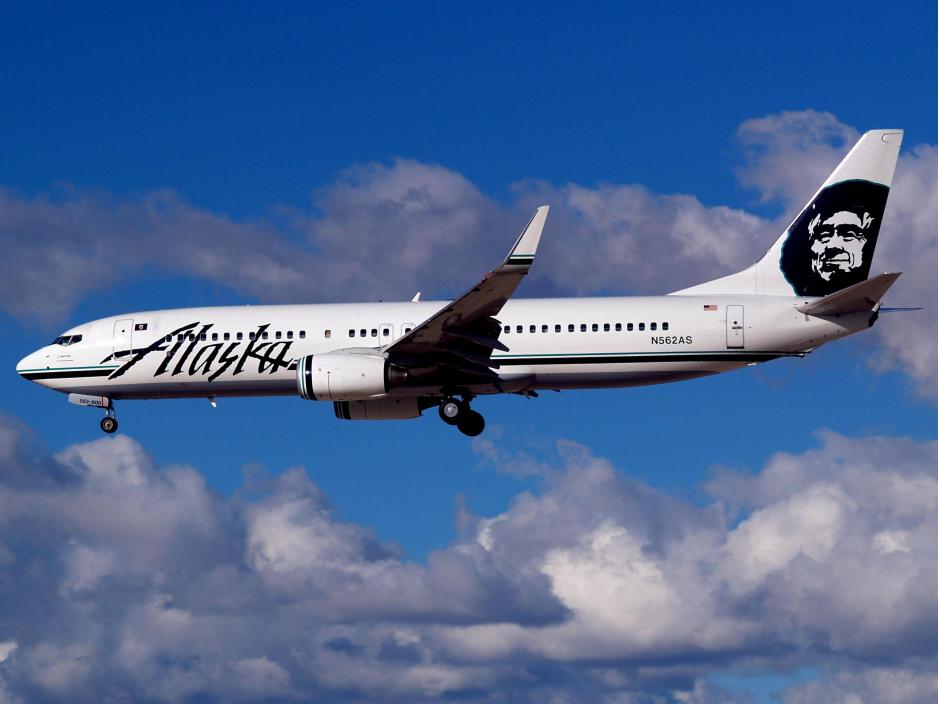 Alaska Airlines has made history. Last week the Washington state-based company became the first airline to fly a commercial flight using renewable, alternative tree-based jet fuel.
Alaska Airlines has made history. Last week the Washington state-based company became the first airline to fly a commercial flight using renewable, alternative tree-based jet fuel.
The fuel for Alaska Airlines historic flight was bio-based, composed of the limbs, branches, and other forest residuals left over from timber forest harvesting. The Northwest Advanced Renewable Alliance (NARA), along with the USDA's National Institute of Food and Agriculture and Washington State University, developed the fuel with $39.6 million in research and development funds over the past five years.

"NARA's accomplishments and the investment of the U.S. Department of Agriculture provide another key in helping Alaska Airlines and the aviation industry reduce its carbon footprint and dependency on fossil fuels," said Alaska Airline Senior Vice President of Communications and External Relations in a
statement
about the flight.

"This latest milestone in Alaska's efforts to promote sustainable biofuels is especially exciting since it is uniquely sources from the forest residuals of the Pacific Northwest."

The flight, which took place Monday November 14, flew from Seattle-Tacoma International Airport to Reagan National Airport in Washington D.C. using a 20 percent blend of sustainable aviation biofuel, totaling 1,080 gallons.


From Forest to Fuel

The journey from branches to fuel wasn't a straightforward one. It began far away from the forests of the Northwest that would eventually come to power the commercial Alaska Airlines jet from Seattle to DC. It began in a field of corn.

Originally, Colorado-based chemical company Gevo, part of the Northwest Advanced Renewable Alliance, began biofuel production for Alaska Airlines using non-edible field corn. The process converted cellulosic sugars found in corn into isobutanol – a highly flammable organic liquid that is then converted into alcohol-to-jet fuel. Alaska Airlines began
fueling a handful of its commercial jets
with a 20 percent isobutanol blend in June 2016.

But non-edible field corn competes with land used for food production, and depending on how it is made and what it is made from, corn-based biofuel's complete lifecycle can produce significantly more greenhouse gas emissions than gasoline from seed to engine.

Making the switch to wood-based biofuels for last week's flight, although it is typically more expensive than the corn-based process, comes with a lot of advantages for Alaska Airlines.

The wood used in Alaska Airlines' historic flight were taken during timber harvests and thinning operations on land owned by Weyerhaeuser in Oregon, the Muckleshoot Indian Tribe in Washington, and the Confederated Salish Kootenai Tribes in Montana, with additional wood fibers from rejected stockpile from Cosmo Specialty Fibers in Washington state.

This forest residual provides an abundant feedstock that doesn't compete with food production and helps to reduce air pollution from slash pile burning of scraps. It may even give a boost to local timber industry economies that have seen depressed employment trends over the past three decades. But it does a lot more than improve the economy of the American Northwest – it may be an important part of the climate change solution to slow Arctic sea ice melt.


Helping Arctic Climate Change one Flight at a Time

In 2015, worldwide flights produced
781 million tonnes of CO2
from 3.57 billion passengers. This accounts for around 2 percent of all human-induced carbon dioxide emissions.
Combined with its non-CO2 greenhouse gas emissions, the International Panel on Climate Change estimates that the aviation industry is responsible for roughly
3.5 percent of anthropogenic climate change
.
And that percentage is only poised to grow.

The number of air travelers is expected to double over the next 20 years. With each additional passenger comes the challenge of more emissions, adding stress on the most ecologically vulnerable geographies to climate change like the Arctic.

Using jet fuel from sustainable sources like forest residual can reduce greenhouse gas emissions from commercial jets by 70 percent compared with standard petroleum jet fuel. And when the entire production lifecycle is taken into account, the airline industry could see a 50 to 80 percent reduction of process emissions.   

"This is just one flight today," Joe Sprague, Alaska Airlines' senior vice president for communications and external relations, said at a pre-flight news briefing.

"But can you imagine if all of our flights out of Sea-Tac were operating with 20 percent of their fuel sourced from biofuels? That would be the equivalent of taking 30,000 cars off the highways here in the Seattle region."