New Business Strategy for Svalbard

Aims for Innovative and Sustainable Svalbard Development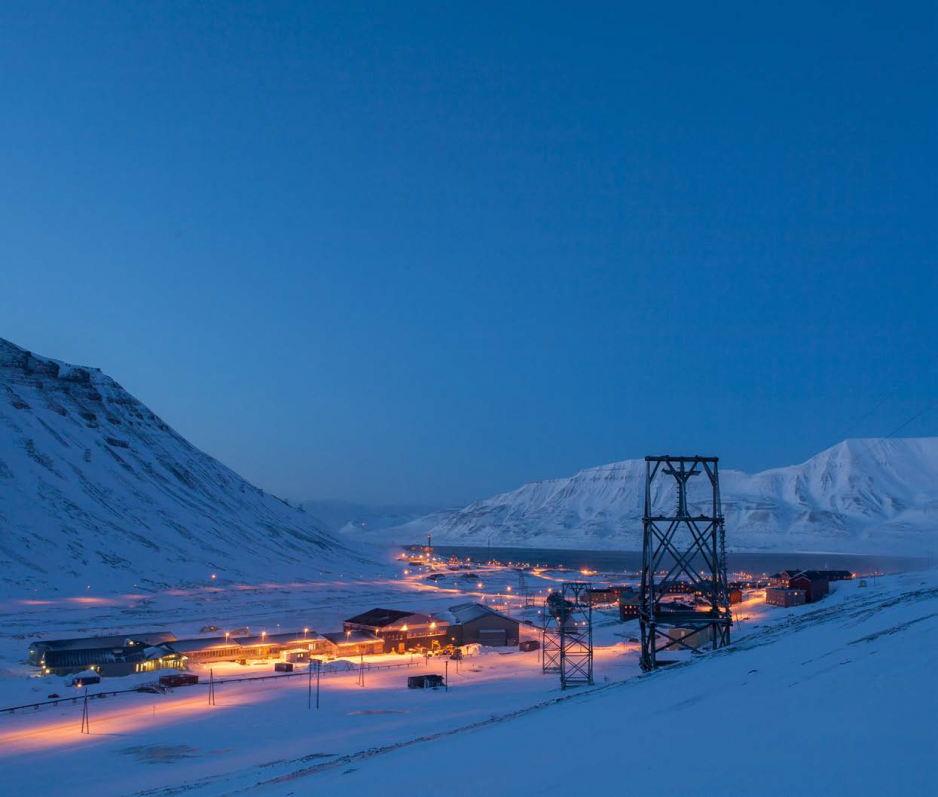 The Norwegian government wants to map tourism and challenges related to increased cruise tourism, and also to prevent less serious actors from operating in the Svalbard community.
In its business strategy for Svalbard, the Norwegian governments announces initiatives for a knowledge-based and sustainable business industry. At the same time, it wants to prevent less serious actors from establishing a presence on the archipelago. During the past seven years, there has been a 65 percent increase in the number of Norwegian-registered businesses on Svalbard, and the increase has been particularly large in tourism.
- We want to focus on quality and sustainability in the Longyearbyen community, not on growth as a goal in and of itself, says State Secretary Magnus Thue (Conservatives) in the Ministry of Trade, Industry and Fisheries in a press release.
This particular point has been a strong desire from the two largest political parties on Svalbard.
On Thursday 3 October, he presented the government's strategy for innovation and business development in Longyearbyen. The strategy focuses amongst other on the following five areas:
Innovation and development
The government wants to open up for Innovation Norway and the Norwegian Research Council's supporting new startups and development projects in Longyearbyen to a higher extent than before.
- We want to facilitate a wide range of high quality businesses. At the same time, we want to avoid growth that places further pressure on the limited infrastructure or preparedness activity, Thue says.
The government also wants to contribute to the work of the University Centre in Svalbard (UNIS) in increasing competence in business regarding sustainable and safe activity and traffic in the Arctic. UNIS recently established an Arctic Safety Center, which is to a.o. offer courses to the local community and businesses.
Longyearbyen local government plays an important role in work concerning business development and transition. The government wants to facilitate its continuing to do so.
Prevent less serious actors
Some businesses and industries in Svalbard face challenges related to illicit working conditions and other forms of work crime.
In tourism, there are several season-based actors that are not part of the organized labor market and that do not related to the industry's own guidelines.
- This makes supervision hard. We also see that there are many foreign guides who do not always hold the local knowledge required. That causes challenges, Thue says.
In order to prevent less responsible businesses from operating, the government announces that it will consider whether several laws and regulations in force on the mainland should also be introduced for Svalbard.
Mapping tourism and challenges related to increased cruise tourism
The government wants to map the development of the tourist industry and to consider whether developments contribute to reaching the Svalbard policy targets. The government also wants to map the challenges to preparedness and safety that arise from increased shipping in and around Svalbard, primarily cruise ships, and to consider necessary measures; this in order to support a responsible and sustainable tourist industry.
- It is important that the development of tourism on Svalbard contributes to a positive community development in Longyearbyen and protects the vulnerable wildlife and nature, which is the core product of tourism there, says Thue.
The government also wants to increase its financial support to Visit Svalbard in order to make the organization better equipped to conduct activities that contribute to sustainable development of tourism there.
New purpose to Store Norske ownership
The local coalmining company Store Norske Spitsbergen Kullkompani (SNSK, or 'Store Norske') is a key actor on Svalbard. The government has decided on a new mission for the company as well as a new reasoning for the state's ownership of the company.
The new framework for the company opens up for its current activities in logistics and tourism to potentially be further developed, as long as this supports the overall targets of Norwegian Svalbard policy. The current limiting regulation that says activities beyond mining are not to be expanded will be discontinued. Potential changes to the company's strategy, including potential new activity, is to be discussed with the company's owner at an early stage.
One of the Svalbard policy goals is the maintaining of Norwegian communities on the archipelago. The SNSK's activities are to contribute to supporting the overall goals of the Norwegian Svalbard policy.
Exploiting Svalbard's potential as a test arena
Due to its unique location, with isolated communities, extreme weather conditions and a changing climate, Longyearbyen holds a series of advantages as a test arena. A lot of research and testing is already taking place on Svalbard, both in academia as well as by commercial actors. The government wants to facilitate Norwegian business actors' exploiting the potential provided by Svalbard for testing of new, sustainable solutions, whether these actors are in Longyearbyen or on the mainland.
The government further announces that it will consider improving facilitating of ship equipment testing in Arctic areas, and facilitating exercises on Svalbard for operating ships and for SAR operations in Arctic waters, with various public offices and private actors involved. The possibility for connecting such facilitation to the activities of the Arctic Safety Center at the University Centre in Svalbard will be included in its assessment.
This article was originally published in Norwegian and has been translated by HNN's Elisabeth Bergquist.