Agreement is to Prevent Unregulated Fisheries in the Central Arctic Ocean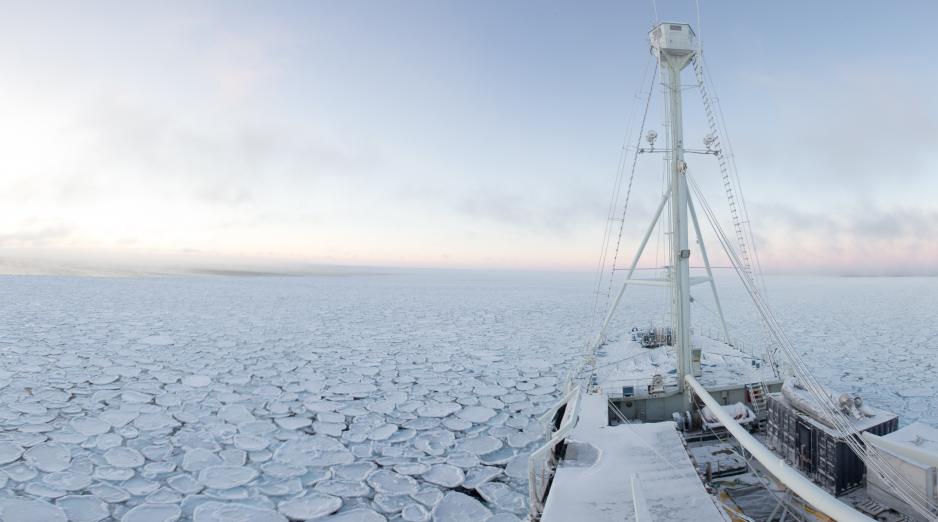 The Arctic coastal states and actors like the EU and China have ratified an agreement to prevent unregulated fishing in the high seas of the central Arctic Ocean. The agreement enters into force this week.
The Arctic coastal states of Canada, Denmark (Greenland), Norway, Russia, and the USA as well as the remote fisheries actors Iceland, the EU, Japan, South Korea and, finally, China, have ratified the International Agreement to Prevent Unregulated Fishing in the High Seas of the Central Arctic Ocean.
The Agreement was signed in 2018 and enters into force on 25 June 2021.
"I am very pleased that the central Arctic Ocean Agreement is a reality. This clearly states that the agreement parties take seriously the governance of living marine resources located there", Norwegian Fisheries and Seafood Minister Odd Emil Ingebrigtsen says in a ministry press release.
Still covered by ice
Most of the Arctic Ocean is under the jurisdiction of the coastal states of Canada, Norway, Russia, USA and Greenland/Denmark. At the center of the Arctic Ocean, however, there is an area of international waters.
The said agreement is to prevent unregulated fishing in this high seas area extending across 2.8 million square kilometers, an area larger than the Mediterranean, the ministry writes. The area is currently covered by ice large parts of the year, and there are no commercial fisheries. If the ice cover is reduced in the coming decades, fishing may become possible.
The Fisheries Minister says the agreement is "an internationally unique precaution measure through its solving a problem before it arises".
The agreement period is 16 years, with options for prolonging.
This article was originally published in Norwegian and has been translated by HNN's Elisabeth Bergquist.