After 27 Years, Lepse No Longer Poses a Nuclear Threat to the Arctic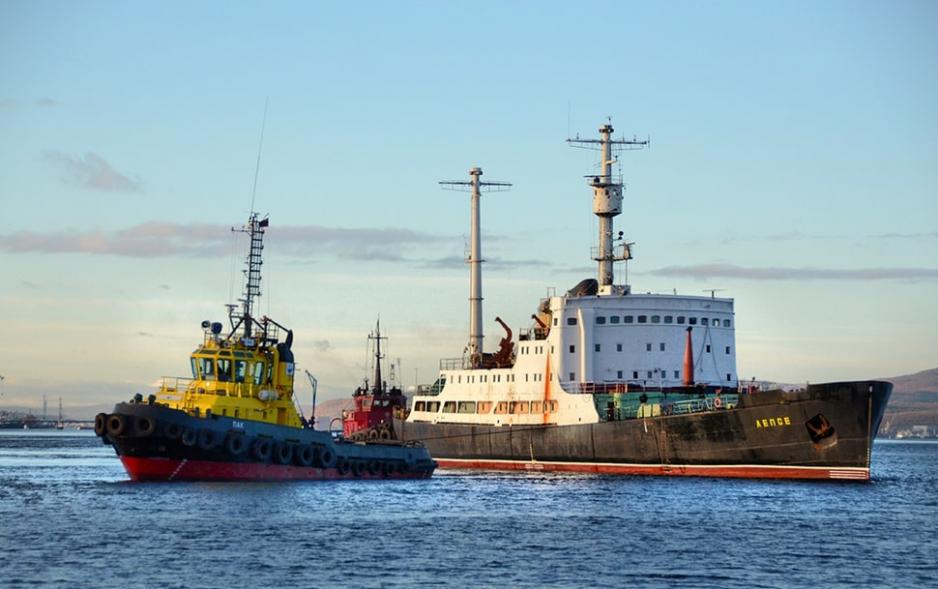 Last week, the Russian service ship Serebryanka delivered the last spent-fuel bundles from the Lepse floating maintenance base to an Atomflot storage site in Murmansk, completing the final stage of securing the nuclear waste.
"The story of the disposal of the Lepse floating maintenance base ends happily without harm to human health or the environment. The strong competences of Rosatomflot personnel have made it possible to solve this critical task efficiently. To ensure the dismantling of the Lepse floating maintenance base, it was necessary to specially develop new technologies and equipment and make innovative decisions," said FSUE Atomflot Director General Mustafa Kashka.
In July 2020, the Lepse floating maintenance base's main batch of spent nuclear fuel was unloaded at the Nerpa shipyard. A total of 620 spent-fuel bundles were extracted and unloaded.
Lepse was regarded as the most dangerous nuclear vessel in the north and the Norwegian environmental NGO Bellona began the work of securing the spent nuclear fuel onboard the vessel in 1994.
"This is a great victory for Bellona. The project has lasted 27 years, but now we are almost done. The High North has become a safer place", says Oscar Njaa, General Manager for International Affairs at Bellona, and adds:
"Bellona has worked hard to ensure progression in the Lepse project, and to ensure that the work goes securely. There was a lot of bureaucracy and many formal obstacles to overcome before Lepse could be secured. In 2001, Bellona ensured that the crew onboard the Lepse got accommodation units on land at the ship's quay, so they could avoid high doses of dangerous radiation. The crew's efforts to maintain Lepse were invaluable, and Bellona ensured that they could work under safer conditions. Without maintenance, there was a danger that Lepse would sink."
The High North has become a safer place
The project to dismantle and dispose of the Lepse Floating Maintenance Base is multilaterally implemented.
In 1996, the project was included in the EU's TACIS program (Technical Assistance to the Commonwealth of Independent States), which involved the allocation of funds for the inspection of the state of spent nuclear fuel.
Since 2008, the project has been carried out in the framework of a Grant Agreement between the European Bank for Reconstruction and Development (EBRD), Rosatom, and JSC NFC Logistics Centre (the project's customer and coordinator).
The EBRD has provided 54 million euros from the Northern Dimension Environmental Partnership Fund (NDEP).