24 Snow: One Filmmaker's Journey from Moscow to the Russian Arctic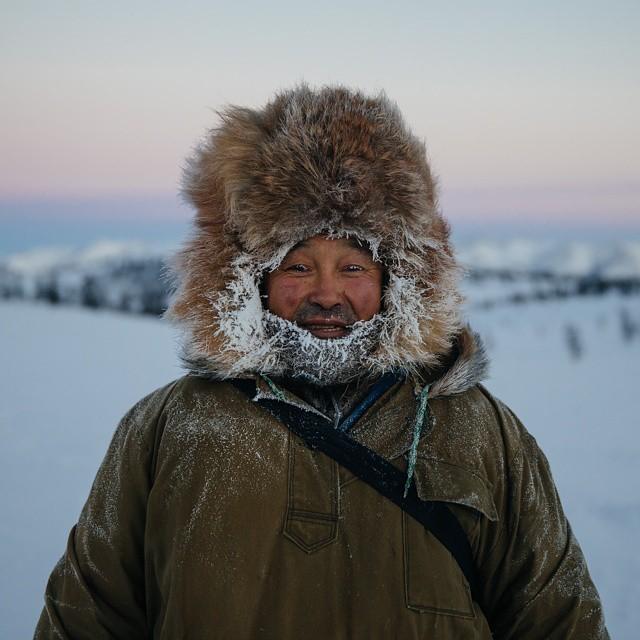 A film director journeys to the far stretches of Arctic Russia to document the fading way of life for horse breeders, and meets a hero struggling to keep it alive. 

A film director journeys to the far stretches of Arctic Russia to document the fading way of life for horse breeders, and meets a hero struggling to keep it alive. 
Mikhail Barynin was born and raised in Moscow, "in the usual residential area" as he describes it in a conversation with High North News. In the Ninth Grade his older sister took him to the Moscow Film School, where he encountered art and cinema for the first time. Everything changed. "After school, I entered the All-Russia State Institute of Cinematography in Moscow, where I studied for 5 years as a documentary film director."
Now an established director, Mikhail has been traveling the world for the past few months to premiere his most recent film, 24 Snow, at festivals from Moscow to Washington DC. The film, released in 2016, follows the trials of a Yakut horse breeder in Sakha, northeastern Siberia, as he desperately clings to a dying livelihood and history.
Mikhail's first trip to the far northern reaches of his country happened at 13, not long before his cinematic awakening. "My world turned over," Mikhail described his trip to the Solovestky Islands in the White Sea. "For the first time, I felt how much nature affects a person, and how deep she is able to penetrate. Such moments give a person an understanding that he is not alone, and that nature is a huge living organism with which one can interact and receive an answer."
That first trip to the north inspired a lifetime passion for the Arctic – and inspired 24 Snow. "I traveled the world a lot, but nothing gives me such an internal charge as Russia and the Russian north. There's a harsh climate, impenetrable forests, a lack of civilization. In such conditions, no one will want to live by good will. No one but strong people. It is these strong people who are the heroes of my films and at the same time, my personal heroes, people on whom I want to be equal. They see not the lack of roads, but freedom of movement, not an information vacuum, but peace of mind."
A Dying Breed at the End of the World 24 Snow
As the film begins, Sergei is introduced, lit by the flickering flame of a candle in a remote camp where two wooden cabins stand somber in the snow. This is where Sergei, a horse-breeder and hero of the documentary, spends most of his time, courting the herd and trying to push through physical, economic, and emotional hardship. "Every year," Mikhail begins as he summaries the story for High North News, "Sergei spends more and more time away from the village, meeting with his family only a few times a year at a horse riding festival and bringing meat home. He feels like a stranger in his home and almost loses touch with his family. The exhausting life of the North puts a person in front of the most difficult choice - who he really is."
The film is set in the Arctic part of Yakutia, Russia, a land Mikhail describes in conversation as "eternal frost."
"For most of the year, there is a negative temperature. In winter," when this film takes place Mikhail reminds me, "the temperature reaches 65 degrees below zero. There is no telephone connection or electricity. And the lack of roads complicates the movement. In hundreds of kilometers from the nearest settlement, a person can rely only on himself. This harsh land attracts people seeking freedom and independence."
This adventure to discover stories and film in unexplored lands is what excites Mikhail most about the Arctic. "We take their whole way of life," Mikhail explains of his filming, "we work with them, eat, walk the mountains, overcome many hours passes, we endure what nature presents and it is not always easy, but otherwise we could not recognize them, understand and honestly tell about them."
Still, he admits, he doesn't like the cold.


The Challenges of Filming in the Arctic
"The shooting in the winter was the most difficult and lasting." For a filmmaker, the most difficult aspect of the Arctic is its light.
"The light day was only 3 hours" Mikhail laments. "There were polar nights. During this time, it is very difficult to catch something. It was necessary every day to repeat some episodes, to try to remove them more expressively." And then came technical challenges – batteries that last for 20 minutes, broken wires, and frozen optic champers.
"It was the longest shooting." And not just for the equipment. "When I was told that we will have reindeer riding at minus sixty, the duration of the day, I was very stressed," Mikhail laughs. "I didn't know how to prepare, so I took everything I had from Moscow with me. Upon arrival, they looked at me and said that in this I'd hold out for five minutes."
Luckily, Sergei and the other breeders came to the rescue, providing skins, hats, gloves, and everything in between to keep Mikhail and the crew warm. For the director, that constant help and perseverance left a lasting impression. "I watched his every action very carefully and admired the fact that he forced himself constantly to act and produce a result," Mikhail reflects. "After this trip, I returned another person. I caught myself thinking that I monitor the quality of any of my actions and analyze each step."
"Sergei has become for me a very significant part of life." And for those who watches the film, Sergei might just do the same.  


"24 snow" 24 снега premiered in 2016. Its running length is 93 minutes long and is currently touring film festivals. The crew captured Sergei and his way of life in all four seasons. They are currently working through this material now and hope to produce more documentaries from it.